Page 2 of 2 •
1, 2
P

uca         

   They are fairies of Irish descent. They were once looked at as both bad and good luck. They are commonly looked at as a nature spirit and guards the forests in which it had come from or the forests it goes to. They tend to take care of nature when possible. They are commonly known to turn into a horse, Rabbit, dog, cat, and sheep. In some cases, they will even take on the form of a goblin. But what form they take on as a child is a form they will be for their entire life. So if a puca is a rabbit in early stages of its life then that is what it will be when it is in its animal form. Now they can be human but the human form will have either a tail or ears and sometimes even both. Those never go away. They are very similar to Animalian and tend to get confused for the other race. But their differences can be in powers or even in looks. Many speculate that they are also akin to fey more than Animalians and this is why they are not lumped in with that group.

   They are a well-liked race and tend to keep their noses clean. They are peaceful and just enjoy nature. They can be seen as florists or even nature conservation.

   Fairy based abilities are seen with this race. Mainly that of nature-based or season based. As stated before, they are often mistaken for Animalians, though what differs about this group vs the other is their ability to bring forth fortune. It can either be that of good or bad fortune, though many are unsure.
T

inkers          

   Also known as Technomages. Tinkers were originally known as elves. The elves you read about in children's book. Tinkers were known for creating most of the newer items throughout the years.  However they were kicked out of elf society when they helped humans create weapons such as the catapult and the ballista. Tinkers were then taken into human society where they grew along side them in secret.

   Modern day tinkers are known to be scientists creating new things to help society or repairman. Though tinkers can also be found in small shops selling their wares.

   Tinkers have an uncanny imagination when it comes to what they can make. Some make items to help protect others while others make stuff to harm others. It's really up to the tinker making the items. Most tinkers tend to be on the weaker side but what they lack in bronze they make up in brains. They tend to have higher IQs than most other races. They tend to have an affinity for magic that corresponds to the craft they work on. Many can be seen with an magic ability that has to with technology, thus their second name as Technomage. However, many are also known to have an affinity with metals and other things.
Credit: Damien I. Ashworth
D

ragons          

   As far as anyone, including the ever secretive dragons, they have simply always been. They are in most countries in several different lore with many shapes, sizes, and roles. They have many elements and many purposes but they can all hide among society.

   Dragons have always been and most likely will remain enigmas in society. they are mysterious and often keep to themselves and their societies. They can be solitary creatures or social and blend in with any race when they wish it. In today's society they take on the form of a different race, be they human in form, vampire, or otherwise. All they need is a drop of blood and they gain their own humanoid form. However, they only get one and should choose what race they wish to hide as wisely. They aren't quite as hunted as before but they are still a rare sight, despite the fact that they have been flourishing in Twin City. They generally keep a low profile and can always tell when another is a dragon. The view on dragons is generally positive as they mostly don't try to cause trouble but you always have those few bad eggs. They are more viewed as wonders than anything else.

   A dragon's natural ability is the element they were born with. They only have one and use only one but they also have their much more powerful and larger dragon form to return to should they need it. Their saliva has the ability to heal wounds but obviously, if the wound is too big, its not likely the injured party will survive regardless.
Admin




Posts

: 41


Join date

: 2017-06-01



M

onstrosity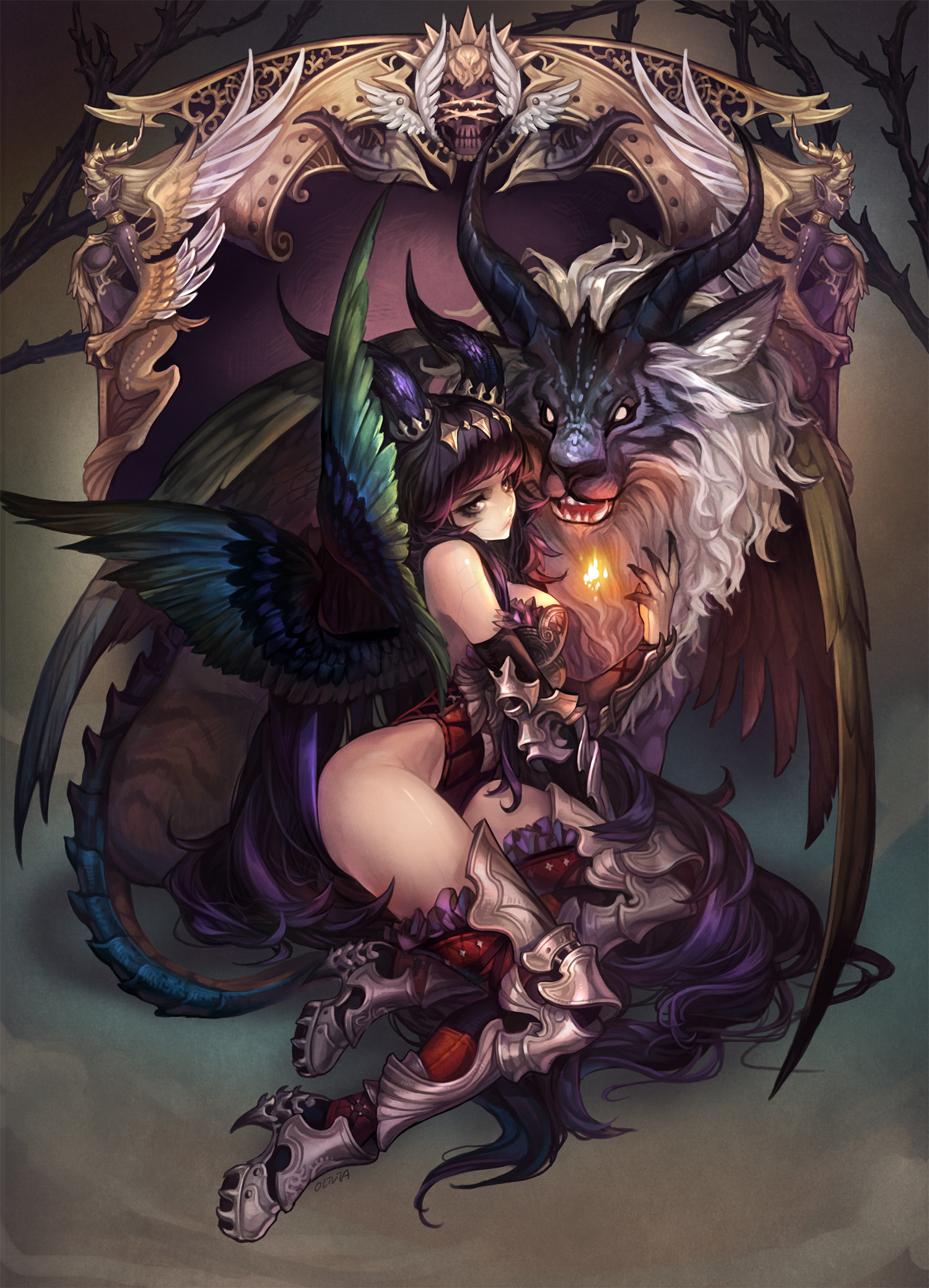 A monstrosity is a general term used for any being that was a servant of, created by, cursed by, birthed from, summoned by, or is a by product or spawn of a greater demon. They were once considered to be lesser demons, but have since gained independence from the name because some can grow to be as great as their 'greater' counterparts in today's society. Monstrosity's have been known in even the human world through years of tale telling and the study of mythology. A few examples of monstrosity's are including but not limited to hell hounds, imps, succubi/incubi, behemoths, chimeras, hydras, gorgons, quasits, and many other creatures that are considered spawns of Hell.

   Many are too weak to even take human form, but some can blend in rather nicely among humans and other supernatural beings. For the most part the term is general enough to be inclusive to many types of beings so all stereotypes, strengths, and weaknesses are dependent on the breed.

   Powers can range from many things such as having sharp claws or mighty horns, some can have natural magical talents, and others may have wings or have the ability to change their forms. It's a mixed bag dependent on how they came into this world as the race they are.
Page 2 of 2 •
1, 2
Similar topics
---
Permissions in this forum:
You
cannot
reply to topics in this forum