Page 1 of 7 • 1, 2, 3, 4, 5, 6, 7
Siresh and Jasmine had come across an interesting bit of information. Travis Valentine had lost an important gun that had been used during World War II. The gun had been given to one of his grandson Joseph Travis as a Christmas gift many years ago and somehow, Biran Everard had gotten his hands on it. Travis, though has not publicly moved forward to get the gun back, has made it clear he wanted the gun in question. So, as the good Samaritans that they were, they were going to steal it and give it back to Travis. In return of the service, they would be paid handsomely. Though, this was not fool proof, it was pretty straight forward. Jasmine would go into Untamed Headquarters, steal the gun, and get out. While she was in, Siresh would hack the system and be her eyes and ears for anything she couldn't see. It was how they worked and it worked well.

Tying her hair back, Jasmine put on her black tight fitting clothes. She put her ear piece in and doubled checked she had everything she needed. If it came down to a fight,which she hoped it wouldn't, Jas had her trusty handgun secured to her right leg. While she had no personal reason to go after Untamed like this, business was still business. "Are you all set up?" Jasmine asked through her ear piece, speaking to Siresh...wherever he was set up. It was both a test to see if it was working, as well as to make sure that he was in fact ready to go. No point in going head first into a situation like this without having all her bases covered. Once she got her confirmation, Jasmine closed her eyes and took in a deep breath. The night was cool, but not too cold. Letting out the held breath, her wings sprouted. Thankfully, her wings were not that pure white. She had seen sets of those before. Even in the dark, they seemed to almost radiate. Hers were that of a grey tint. Not white, not black. Something in between. Many times she wondered if she had been born as a fallen angel or if she was trust into one. And if she wasn't, if she continued this way, would be become one? Was it bad to become one? Her heart was in the right place, but she knew her actions were not always pure.

Opening her eyes, Jasmine cleared her mind for the task at hand. "Alright Bronze, I'm heading in. With a silent burst from her wings, the half angel flew down to the roof in question. Pulling out her knife, she started working on the vent cover in order to sneak her way into the building. If Bronze had any other information, she listened and took note of it. Hopefully most everyone was asleep at this time of night, but there was still a chance there would be more people there than she would have liked.

Finally, she got the vent cover off and started to snake her way down through the vents. Everything seemed pretty clear at this point. Being as silent as she could, Jasmine worked her way until she found an empty room. Carefully, she worked the vent cover up and dropped down. Moving to the door, she placed an ear to it to see if she could hear anything. Nothing just outside the door so she was safe. Moving back to the room in question, she took a look at what she was in. A supply closet of some kind. Handy. Giving it a quick once over, she looked to see if there was anything she could use before moving on through the rest of the base. But first, she was going to check in with Bronze. "I'm in one of their supply closets. How is it looking?"



Posts

: 26


Join date

: 2017-10-15

Profile
Health:


(10/10)


Level: 0
Faction: Free Agent


It was a risky operation for anyone that knew of or took the time to do their research on Biran Rune Everard, the mighty 'Ironside' and leader of the Untamed faction here in Twin City. He was a wildcard to say the least, his background almost as brutal as Bronze's. The story doesn't just start with his birth in Australia, oh no. His story can be linked back to the Valentine's here in Twin City. A rebellious rogue son of Trever, Rune, was filled with wanderlust and lusts of his own due to his nature as an Incubus. Rune had himself outcast from the family when he wanted to screw around with another Incubus family member, his half brother Jamie. Rune and Jamie produced a son, that was raised in by the wilds of down under. Partially abandoned, their son Ulf grew up as a survivalist. Wild as the terrain, he survived conquered the wilderness of Australia and essentially became a world wonder there. Biran Rune Everard is essentially Ulf's son, birthed by a matriarch of a drow society that resides secretly down under the down under. Down under-seption.

Reaching adulthood, Biran ended up rejecting his father and leaving his mother, headed for the United States. He caused a lot of trouble when he got there. Like a wild beast out of a cage, Biran ravaged the coastline of California. Being an orphaned minor at the time, the judicial system had to keep releasing him into the custody of various establishments, foster care, and youth programs that swore they could handle him. They could handle him, until he'd slip out and get into trouble all over again. Eventually he was claimed by the Valentine family, Travis Valentine personally visited the region to meet the long lost son of his son's son (Great great grandfather to Biran). Not that this information is public anyway, but even Bronze couldn't dig up what happened when Biran and Travis first met. It wasn't good though, as Biran refused to go with Travis to Twin City. Instead, Biran joined the U.S. Marines, with that left as his only other choice if he wanted to stay out of jail. Biran renounced his short adoption into the Valentine family and had since taken on his own name. As Biran Everard, he served the United States with surprising honor and valor, receiving countless awards for his sacrifices and service to his comrades and command.

He was honorably discharged after ten years of service and came to Twin City as he began to get older withing showing signs of aging among mortals. He had no real choice, even if US policy on supernaturals were a little more lax than in other parts of the world. He didn't come alone though. He brought with him his cherished comrades and have since formed the mercenary group known today as Untamed. Out of the powerhouses in this city, Siresh Brozus respects Biran out of all others. It was almost difficult for him to take on a task that was against him. They served the United States together at a point. As much as he hated the country, the men and women who serve it will always find Siresh's hidden compassion. But exactly that, he wasn't Siresh right now. He was Bronze. Travis needed a rifle from Biran, Travis was going to get a rifle from Biran. It was part of a big plan to get into the Valentine circle. Valentine's hold more power in this city than Biran ever will and its just business from here.

Bronze took his position as Jasmine was doing her part to take her's. They worked separately, but together. Bronze would remain outside of the Headquarters for now, walking around the exterior of the complex to get eyes on security, personnel, and other details. The HQ looked like a large modern estate though, not like a real building like he was used to hitting. The layout was a little different but how hard could it be to adapt? Not too hard surely. Bronze accepted the challenge.

Armed guards were posted outside the building but within the confines of a black chain link fence, a set of locked gates at the front and back of the mansion. The space was vast and there were many guards scattered but they were few and far between when the size of the property was taken into consideration. Bronze counted, 8 guards and 4 dogs, two and one respectively for each side of the place. Camera's were also placed at the front and back of the estate, not the sides. That was just the outside look of everything. He wasn't yet observing anything he could see into the interior. Jasmine would radio in to him shortly after taking his tally.

"Already inside? You work well. I was just counting the assets from out here. Already working on your escape plan." He'd then look to the windows, to see if he can see much anything from the outside. He could see personnel walking about, both in and out of uniform. The interesting thing about Untamed was that they didn't wear their own colors, but military uniforms of other countries or even military police units here in TC. Their service of where they came from defined them and brought them together into one cohesive unit. An intriguing policy of theirs. Of course they had standard gear of their own in case anyone wanted to join up that wasn't any kind of prior service. They were sharp uniforms too, black and grey digital urban camouflage pattern with black hybrid leather-nylon boots, bloused according to a uniform instruction defined by a code set to Biran's standards.

Eventually Bronze saw a guy, cleaning the halls with a mop. He tracked the guy through these halls and identified what most janitorial doors look like. Busting out a pair of binoculars, he'd find locate all of them. They'd quickly discuss which floor she's on and he'd find the door that she should be in. Of course, it was the same floor the one guy was swabbing the deck on. Surely he was going to return his supplies to the closet Jasmine was in. "There's a dude on your floor mopping. Estimated about 3 minutes of safe time before he returns his gear back to your location. He's mopping in a motion toward your position with his back facing. Should be able to break away and go up to the next floor with little issue. No one is upstairs, but it looks like the command suite up there. It's probably locked somewhere but I can find it can get you in. I'm on it." then he had an even better idea in that moment. "You should steal that guys uniform...you can hide in plain sight that way. It'll be a bit big on you but if anyone asks? Maternity uniform. Congratulations, beautiful. We're gonna be parents."





Posts

: 21


Join date

: 2017-10-15

Profile
Health:


(10/10)


Level: 0
Faction: Free Agent


It's not a job Julianna took pleasure in taking. She never liked breaking the law. This was mainly because of her morals but the fact that her friend and landlord was an Orc cop, Darkaknock, didn't help. Simply put, things aren't pretty should he get angry. Thankfully for Julianna, he often looked the other way on illegal activity if it was done for the greater good; and sometimes when it was not done for the greater good but instead happened to be done by a certain person by the name of 'Julianna.'

So, here she was, doing a job of an illegal nature, for a person who went simply by the title: 'The Bullet.' Julianna had no idea of his affiliations nor questioned them at the time. She didn't even know the man. however. her reputation as a Free Agent Shadow Reaper got around enough to be approached by the shady figure. So why did she accept the job? Well, her gut was telling her it was a bad idea, but she was short on jobs recently. While she was staying with a compassionate Orc who would never let her starve, her good conscience wouldn't allow herself not to do everything she could to hold her own. She hated relying on others. Afterall, she couldn't trust them as far as she could throw them and she never was all that good at feats of strength.

The cool night made her shiver; or was it her conscious? She pulled the hood of her black cloak up over her red hair; her face masked by the shadows of night. "In and out. Piece of cake," she told herself. "All I have to do is get in, find a dusty old gun, get out, and pass it off at the meeting place." Julianna usually didn't get these pre-job jitters; at least not to this extent, but something just felt off about this one. It was the fact that she couldn't place what it was though that had her bothered.

Ahead of time, she had done her research. She handled her jobs solo. No one ever wanted to work beside a Shadow Reaper anyway; always afraid of a knife in the back. Because of this, she had to be thorough. She knew to expect the stationed guards, dogs, and even the two cameras outside. Inside was guarded equally well. Cameras, inside, were placed recording the main entrances, stairwell, and a couple important hallways, just to name a few. This was not to mention the night guards that guarded and patrolled the halls. The number of night guards was not something she could find mentioned anywhere; even in their own database when she hacked in for additional information before the job. However, she knew to expect twenty-four thanks to her employer, 'The Bullet.' Julianna had asked how he knew, to which he had simply replied that it was none of her concern.

Julianna pulled out her laptop and began to hack back into their system once again. She was nearby the property, but just out of sight. Lucky for her, everything was connected to one mainframe. Cameras, security doors, alarm systems were all accessible without attempting to hack into each individual thing. With a few taps of her keyboard, she flickered the lights on and off in a large room adjacent to the rear entryway. The night guards in the rear of the complex noticed the flickering light and began talking. After a moment, one reached for a walkie-talkie and radioed inside. Julianna could see a person walk into the room by the shadow they cast on the window. The outside guard appeared to converse with the handheld device as the shadow left the window. Julianna smirked as she repeated the flickering. Now, it seemed the person who cast the shadow turned back and instructed through the walkie-talkie for assistance. The two outside guards shared a few words before the one grasping the talkie headed for the rear entryway; leaving the one guard and the dog still at post. This was just what she was waiting for.

Julianna snapped her laptop shut, flinging it into her backpack and zipping it, she then briskly snuck up to the black fence surrounding the perimeter of the property; keeping to the shadows. The darkness was her best friend. Once she made it, as close as locked gates allowed, she shifted into the shadows of the night. Now, nothing more than a thick, dark grey smoke, she moved through the fence with ease. She kept her distance from the remaining guard and dog, as, otherwise, the dog might have caught a scent and started to bark. She drifted rapidly toward the entrance and as the guard opened the door, she was at his heels, pressing herself flat against the floor; melding completely into his shadow as he entered.

The guard closed the door behind him and headed for the large room to the right. Julianna peeled off, sliding up a wall to the ceiling to stay out of camera sight as much as possible. She knew exactly where to go. She had memorized the layout of the building. Thankfully, normal interior doors had gaps underneath. She proceeded down a couple halls before slipping down between two stationed guards and under a door to the security room. Inside were two men monitoring live security footage. Julianna shifted back into her dark hooded form behind them as they chatted about a cook-out one had planned for next weekend. Pulling prepared cloths from her pockets she quietly stepped forward between them before snapping both her hands over their noses and mouths. Before any sound could come out, they slumped in their chairs; knocked out. Chloroform wasn't a standard that she brought to her jobs. It had been provided to her by her employer as he stressed to her the importance of doing her entire task completely unnoticed.

Julianna smirked as she gazed at the security screens, she hunched over the keyboard, cracked her knuckles and proceeded.



Posts

: 22


Join date

: 2017-10-10


Age

: 26

Profile
Health:


(8/10)


Level: 1
Faction: Free Agent


Hmmm...
Let's make things a little more interesting, shall we?
With all players now in starting positions, the real games can begin. A percentile die (d100, or otherwise known as a 100 sided die) will be rolled and the number depicted will be the number to beat. And by beat, I mean you may not want to be the one that rolls it. Continue as normal but roll a percentile die with your post. When someone lands on the lucky number, things will start getting very difficult for them.
To make a few things clear:


Biran is a busy man and is always in motion. 8 times out of 10 the target possession is on his person, slung over his shoulder. To keep eyes on Biran is to essentially keep eyes on the prize unless stated by the GM that the rifle is not on his person.


All generic guards in this thread can be moved and controlled as players wish, but only until the lucky number is drawn by a player.


Posting order will be laid out just as it is now, but skips or a change in order can be negotiated among players. Just be sure the GM posts before the top of the order is initiated again.


Additional optional rules agreed upon by players or further elaboration of the rules can be edited and easily found here and will be edited accordingly as it comes up.

Good luck, players.
Biran Rune Everard, Mighty Ironside, Leader of Untamed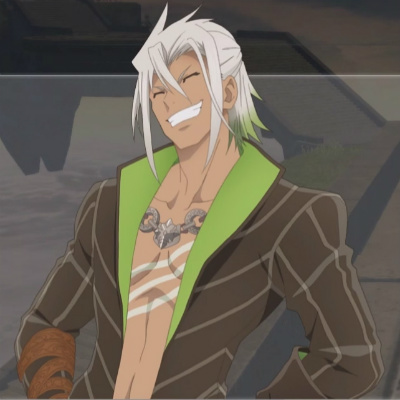 Current Location: War room on top floor, Command Suite
Biran looks over documents and reports over the current week. Accompanying and discussing tactics with him are members of his elite, Avery Soori and Wesley Fairfax. Rifle is
NOT
in possession.
The member 'Game Master' has done the following action : Dices roll


---
'Percentile' : 63
Alright, just one floor up and all they had to do was to find the gun and get out. It was not as bad as it could have been...but they were not out of the woods yet. Jasmine was in the easiest part of the mission. From here on out it was going to be that much harder. And the longer they played around in here, the harder it was going to be. Alright. Now...what else did he say? "Parents? With you? I dine jævla drømmer, røvhull." But this was not the time to start cursing him out in Norwegian. And it wasn't like it was a reality. If he wanted to play that, whatever. It still wasn't happening...no. She needed to keep her cool. She had to take down the janitor now.

Jasmine waited for him by the door. She pressed her back up against it and waited. She didn't have much on her, but that was normal.Normally she either used what was around her or her own skills. So she had zip ties. Taking a rag from the supply closet, she was going to use that to stuff the man's mouth so he wouldn't scream. The first attack was always the most important. If she did this wrong, then he could sound some sort of alarm and she did not want that. But there wasn't anymore time to think about that. Her moment was here. The door opened, his gaze shifted to the ground, looking away from her. Perfect. She waited for him to walk fully in before she struck. Taking out her handgun, she used it as a weight and came down on the poor man's head. The janitor crumpled to the ground with a thud. "Alright, he's down. Give me a minute to change."

The half angel stripped the man down and clothed herself. Once done, she took the rag and stuffed it into the man's mouth and tied him up with the zip ties. Legs together and hands to a pipe. He should be out for a good while with that lump that was forming on his head. Now to add the finishing touches. She looked at the supplies on hand and groaned. If she walked out just as she was now, the clothes would be too baggy for sure. She needed to sell the pregnant lie. Doing the best she could, Jasmine made a quick fake belly that protruded out just enough where it didn't look like she was about to burst any moment. About say five months along. Good enough for her.

She swiped the man's ID card and put it in her pocket. Janitors were allowed to go into many places. Trash needed to be taken out even in the most secure locations. Sure they weren't allowed to go into top secret places, but they could get pretty far. The rest of the way Bronze was going to help her. And with that, she grabbed a few cleaning supplies and started moving out. Sell the bit.

"Alright, heading up now," Jasmine said as she headed out the door and closed it behind her. Pausing a moment, she looked at the camera directly before glancing away. As if she was just glancing around. Normally she refrained from that. At least in the past she did. But it was their signal. Bronze worked the cameras so he could remove that bit. Regardless, Jas started moving to the stairs that would allow her to go upstairs. "Taking the stairs. Still clear?" She didn't want any strange surprises when she wen up there. But with this getup, she should be fine. Hiding in plain sight, right? But she didn't want any weird guys asking questions. "Have you pin pointed where the gun should be on the top floor?"

Jasmine took the stairs one stair at a time. There had to be security guards looking, no? She didn't think there were any sports on tonight so they might actually be doing their jobs. Though, the fact she was this far into the place proved they weren't doing so well. Unless there was a silent alarm that was going off? If there was then Bronze was not doing a good enough job here. Like for real man. But he hadn't said anything yet. Surely he had hacked into the mainframe by now if he could see the janitor coming towards her. She hoped so because now she had reached the top floor. Straining her ears, she tried to hear anything that Bronze simply could not see. Well, here was to hoping.



Posts

: 26


Join date

: 2017-10-15

Profile
Health:


(10/10)


Level: 0
Faction: Free Agent


The member 'Jasmine Ward' has done the following action : Dices roll


---
'Percentile' : 15
Bronze took his eyes off the building to reach into his backpack to bust out his old Army uniform that he hadn't worn in many years. "Figured this would come in handy." He'd sigh as he stripped right there on the street, in an alley overlooking the complex. Getting in would be no problem for him, this tigga could hop a fence. But after that? He could probably sneak in but he was more so a firm believer of hiding in plain sight. He'd change in the alleyway and then come out. Now to attempt the fence or try to walk right in? He'd observe the exterior one last time. Not a good idea to try and climb it, the fences were illuminated all around and anyone would be able to see him jump it. Bronze decided to attempt the front gate.

As he walked to the gate he would pass on what he knew to Jasmine in case he was stuck in a conversation for a little while. He trusted that she would be fine without him, they still had time so they could observe the workings for now until they had the opportune moment. "Be careful up there while you're wearing a lowly rank. The rifle should be with Biran and Biran should be locked in the war room right now, in a meeting. Find an assignment or report that you can hand deliver to him so that you have a purpose for being up there in secure spaces." He'll give the idea and then wait outside the gate, having his phone to his ear so he looked like any other man from a distance. "There are no camera's in the war room so I can't help you much regarding the situation right now. I'm heading inside so I'll talk to you in a bit. Take care of yourself."

He'd put his phone in his pocket then and approach the guard at the gate. He was prior Polish military from the looks of his uniform, an enlisted so he would actually salute Bronze due to Bronze's officer rank upon his uniform. Bronze would return the salute back smartly. After the guard would address him. "Good evening, sir. What can I do for you tonight?" Bronze knew he didn't have their specified ID cards so he'd try to pass off his own to get in. The guard appeared a little confused, but Bronze would wait, reading the guard for a brief moment before crafting his excuse. The guard would then look back up to him and hand his ID back, "Of course. You must have an appointment with Biran regarding recruitment? You know where to go right? Just walk into the lobby and ask to be escorted to the top floor and he can be with you promptly." Well that was fucking easy.

"I'm sure I can find my way from here. Thank you very much." Bronze would bow his head respectfully then and move along. Once out of earshot, he'd communicate back to Jasmine. "Through the gate. Walking into the building now. I'm going to explore some of the lower floors though to try and scope out the gear I can tap into." He'd then walk inside to the lobby. He'd act naturally from there, like he belongs there. Typically while wearing an officer's uniform in a military setting, you can get away with a lot of things so long as you look confident while doing it. Traversing with a purpose was easy, but deciding where to actually go was much harder. Luckily Bronze was good at trusting instincts. Security camera feeds were likely to be on the first floor so he'd stick around here while trying not to pass the lobby again. Naturally, he'd find it within good enough timing. There was a problem though, as there were guards posted in front of the security office. "I need this door open. Now." When in doubt, sound important. The order to them was straight and unwavering. Both guards were prior enlisted in United States services so they knew exactly the weight the uniform of the man before them carried. It was just a matter of seeing if it carried any weight here. "Sir, with all do respect we can allow access to no one without-" Bronze did his homework though and didn't even know why he was asking. Bronze took a random card and flicked it swiftly across the door to get himself access and the guards minded their own business after that. He slammed the door behind him to strike fear into the hearts of the two guards and make them triple think entering this room.

He couldn't forge an Untamed ID badge, but he did figure out how he could embed a security clearance signal into the standard credit card. A nifty hat trick now that credit cards were gave off magnetic signals and had chip readers all in one, which was a similar anatomy to common access cards used to get into these doors. As Bronze entered though, something wasn't entirely right. He actually stopped dead in his tracks from shock. The guards watching the feed were slumped in their seats and a hooded figure was typing away in what would of been his spot. "No. No that's not how this works. This isn't how any of this works." He already slammed the door, alerting the individual of his presence. He may as well voice an opinion directly to this mysterious figure. He'd remain on guard in case this individual wished to attack him. Either way, he was getting what he needed from here.



Posts

: 21


Join date

: 2017-10-15

Profile
Health:


(10/10)


Level: 0
Faction: Free Agent


The member 'Siresh Brozus' has done the following action : Dices roll


---
'Percentile' : 55
The monitors flipped from image to image as she sifted through about twenty-five to thirty security cameras; all of which were streaming live footage. From what Julianna could make of it, it appeared there wasn't even a second's delay either. "Security's pretty intense; sheesh!" she muttered aloud. She had to be quiet, however. With two guards stationed just outside, any sound louder than a low mumble might just be audible to them. It's not something she could risk.

"Alright, so, where's that little gun of yours, Biran. I know you like to keep it with you," she whispered to herself knowledge obtained from her employer, as her eyes got lost in the images before her. To her disappointment, she couldn't find Biran Everard in any of the cameras. She closed her eyes a moment as she recalled the layout of the HQ. Her eyes shifted beneath her eyelids as she mentally went from room to room. There were only a few rooms Biran might frequent with no security cameras. The bathroom was one, of course; as well as his bedroom. The war room was another that lacked security among a couple others. Typically, Julianna might assume a normal person might be asleep in the middle of the night. However, 'The Bullet' also informed her that he tended to stay up into the night planning and organizing. Julianna didn't realize how helpful these tidbits of information would be until now. Based off that, she concluded, with hesitation, that he might be currently in the war room; perhaps organizing for some sort of event or something.

"So, what do I do with that?" she asked herself. Julianna flipped through the images on the screen while she thought of her next step. At times she was impulsive and spontaneous; never liking to plan too far into the future as she felt they'd likely be tossed in the trash halfway through anyway. Her plan was to sneak her way into the security room and wing it. She was beginning to realize that might not've been the best idea.

As her eyes scanned the pictures before her, she noticed something odd. It took her a second to place it. A janitor. She could've sworn it was a male before. She surely would've remembered the pregnant female who was now pushing the cleaning cart. It was then that the janitor looked directly into the security camera; almost as though she knew Julianna was looking right back at her. It sent a shiver down her spine. She shook it off though after a moment. It was just coincidence. People look at security cameras all the time.

Julianna had been fixated on the janitor for much too long. If she hadn't she might've noticed the military member walking through the halls; standing in contrast to the other guards of the building. He spoke with strong, authoritative conviction demanding the door to the security room be opened immediately. She didn't plan for this so she had to think fast. There was no time to hide the two slumped bodies lying unconscious in their rolling chairs. There wasn't even time for her to hide, herself, as the only place she might've been able to go was up through a ceiling vent which would require her to stand on something to even reach it. No, whoever this was, she was facing them head-first. Lacking much combat experience and seeing him in a military uniform thanks to the camera just down the hall; Julianna was anxious, to say the least. That's when the door opened. The only thing she could think to do was turn back to the monitors. It might buy her an extra moment to think.

The door closed with a slam. It was followed by a comment of displeasure and still, Julianna's racing mind was failing to produce anything useful to help her out of her current bind. She might've tried melding into the shadows again if her magic were ready to cast just yet. However, should she want to use that as her means of escape, she would need to buy herself some time.

"So, checking up on how security's doing in the facility, huh? They're kinda sleeping on the job," she stated quietly nodding to the one to her left. As she did, her black hood slipped back behind her revealing her face; her green eyes and wavy red hair. She blinked twice wanting so badly to face-palm at how horribly things were turning. "If you want my professional opinion? Security here sucks. You've heard of secret shoppers? Well, I'm a secret thief; if you will. Hired by the good old man in charge to see just how well things are running around here. And they will be hearing my report for sure. I mean, look at this!" she'll indicate to the guards still slumped over in thier chairs. "Absolutely, disgraceful to the good Biran Everhard, wouldn't you say?"
Last edited by Julianna C. Montegrow on Thu Oct 26, 2017 12:12 am; edited 1 time in total



Posts

: 22


Join date

: 2017-10-10


Age

: 26

Profile
Health:


(8/10)


Level: 1
Faction: Free Agent


Page 1 of 7 • 1, 2, 3, 4, 5, 6, 7
---
Permissions in this forum:
You
cannot
reply to topics in this forum