Page 2 of 7 •
1, 2, 3, 4, 5, 6, 7
The member 'Julianna C. Montegrow' has done the following action : Dices roll


---
'Percentile' : 100
Biran Rune Everard, Mighty Ironside, Leader of Untamed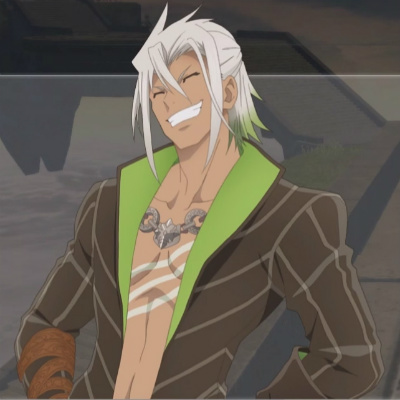 Biran is at the end of his meeting. Fairfax and Soori exit the war room and it is supposed that Biran is left alone inside.
Fairfax and Soori chat loudly down the hall on their way to the stairwell of Jasmine's location. An argument between them by the sounds of it, Soori heated about something Biran must of said and Westly's just the poor sap that got dragged into her fit.
Jasmine had her instructions, she was soloing until he got to his vantage point. Not a big problem. Once he was in, he was good to go. All she had to do was find Biran and not get caught. Yeah. Because getting a prized item from Ironside was the smartest idea. Siresh was really testing her today. More than likely, Jasmine was going to be stuck in the middle of some sort of situation because of this. If only the paycheck at the end of the day didn't end with so many zeros. But the next question was...how was she going to find an assignment or report to give this man with such short notice? Nearly impossible. Nearly. She just needed to think fast. Keep on her toes.

As she neared the top of the stairs, something strange was going on in her ear piece. It had forced her to take a pause in her steps and touch her ear piece to see if she could listen in closer. Something was...something was wrong. "Bronze. What's going on?" As she did her best to listen in on the other side, it sounded like there was someone else talking to him. By the sounds of it, it could have been another person. Was something going down in the control room? Was there...was there someone else trying to smooth in on their theft? So not cool. "Deal with it, guy. We don't need our cover blown." Hopefully he would in fact handle it and get this squared away before any other situation came up.

Like two people coming down her hallway.

Jasmine froze as she quickly did her best to figure out what it was she needed to do. Janitor. She was a Janitor here. She needed to clean the floor. She had a rag and she had a spray bottle. As the two got closer, she started looking for something that needed to be cleaned. Anything. Why did everything already look clean?! Who were these people? Nazi cleaners? The fuck was wrong with them. But not the time to be talking about that. She needed to clean. There. A window. She would clean a window. She could do that no problem. They wouldn't bother her if she was cleaning that, right? Hopefully not. Quickly, she started to spray the window and started wiping it off, trying to look as small as possible.

As the two got closer, Jasmine would do her best to listen in on the rant. It was just the two of them. Avery Soori and Westly Fairfax. Might as well be Brian's personal left and right hands. If the two of them were out here, that meant Biran was still out and about doing something. That meant he was going to be alone. That was both easier and harder at the same time. She had no one else to deal with, but that meant the gun was going to be that much harder to smuggle from him if he planned on using it. Oh please don't have him be using it. That would be the end of her. But for now, she waited until these two passed her. Hopefully, without any issue.



Posts

: 26


Join date

: 2017-10-15

Profile
Health:


(10/10)


Level: 0
Faction: Free Agent


The member 'Jasmine Ward' has done the following action : Dices roll


---
'Percentile' : 95
Bronze had no clue what to even say right now. Totally derailed at this very moment. A woman. That wasn't Untamed. In his spot. What was she even doing here? What was her real hand in all of this? Secret shopper for the security measures was highly unlikely. They had ethical hackers for those kind of checks, that would typically be working from home. But anything was possible as it was becoming more and more likely in his head, seeing just what Biran Everard was blowing money on around this damn place. Bronze would sort of scoff and look away from the woman in question. "Listen lady, I don't know who hired you but you better get going. I'll take care of it from here." He'd cross his arms over his chest then and look to her with dangerous golden eyes.

He'd look at her a moment though. "You look familiar. I feel like we've met before somewhere." She didn't, but he could always lie and start getting her on edge. He wasn't about to turn his back on her, but she couldn't stay here and watch him at work either. He also couldn't radio back to Jasmine, or that would probably look strange. But like it was out of character for Siresh to talk to himself. "We've definitely matched on Tinder before. I think I even messaged you and you never messaged back. Such a shame." He'll then wait a moment, having a sort of hushed tone to get her hang on his next words. "You have such a pretty face." Not even knowing the dead giveaway signs of the creature before him. He'll move to the console, and hopefully from there she'll shimmy out uncomfortably.

He then looked to the cameras, studying that so he could plan his next move in case things went south here. In case his first words weren't enough to bring her to enough unease, he'd continue to shoot the shit with her as he took in the feed. "And a shame for you too. I've probably got the biggest damn cock in this town. The ladies love it." This is just what Bronze did for fun, talked nonsense to people until they eventually left him alone or gave him what he wanted, whether the victim knew it or not. "Like I could give you references and everything. I have a whole bedroom resume. I've actually gone to India and translated the original text of Kama Sutra and studied it. It was my life's work." All spoken a little too nonchalantly, hopefully building her toward a desire to get away from him. "I get it though, you ain't that kind of girl. You can still come over later tonight after I'm done working and we can just talk. Build up a connection, you know?" With the invitation, he'd flash her a gaze so that he didn't look so impersonal.

In all this time he noticed that Jasmine was hard at work on the windows in order to let Fairfax and Soori by. Big players in this game right now. Jasmine was smart to stay out of their way.



Posts

: 21


Join date

: 2017-10-15

Profile
Health:


(10/10)


Level: 0
Faction: Free Agent


The member 'Siresh Brozus' has done the following action : Dices roll


---
'Percentile' : 49
This man seemed confident and sure. Julianna was surprised and relieved when it almost seemed as though he bought her spontaneous lie. However, dread quickly swept in to replace her relief as she realized leaving the room would get her noticed by the guards just outside. The military man probably assumed they knew she was here and saw no reason she could not exit without issue. This was, however, not the case. The moment she left the room, they would be on her within moments. So far, the only option she could think of was to escape into the shadows which she couldn't do again for another couple minutes. She needed to buy time without allowing the man in the room with her to know what she was up to. Perhaps she could figure out just who he was in the process; or at least what his purpose here was.

"I look familiar?" she repeated. "Really? You messaged me on Tinder? Huh, I haven't used that in so long. I'm sure if I checked my account your message would be sitting there. Pardon if you thought me as rude." She knew he was lying as she didn't have a Tinder account. However, she was playing his game and trying to fluster him by responding unpredictably. "You're quite a handsome fellow yourself. To be fair, had I still been using my account, I surely would've agreed to meet up for a date; given you a chance." Julianna would take this opportunity to examine his every move. As they spoke he approached the monitors very casually; gazing at them as though he were now only half paying attention to her.

It was then that Julianna knew he was not military at all. Nor was he part of this facility. He was like her. He was infiltrating; be it spying or stealing. She wasn't exactly sure what he wanted just yet. However, she knew any member of the facility or military who might look over the facility would interact with the sleeping guards before inspecting the security footage. He wanted the guards asleep just as much as she did.

"Biggest cock, huh? Well, you sure are cocky," she chuckled at her pun with a smile. "Who writes up a bedroom resume? Do some people really ask for a resume before sleeping with others?" He spent his life translating and studying the Karma Sutra. Well, if that were truth, not that she believed it to be, it would explain a lot about his past few comments. "Hey, so long as you respect my wishes to take things slow. I want to start off as friends and we can see where it leads. You have a... special personality. I'd like to meet up later; off work, of course." What was she doing? Clearly, she had no intentions of meeting up with a random man who was infiltrating the same building as she was after this was through. She wondered if she might be taking this a step too far. She wanted to make him uneasy, not piss him off later when she didn't meet up with him as she promised. Shaking it off, she smiled. She was doing fine. Simply overthinking things. All she was doing was buying time and learning about him and his goals. Besides, the current conversation was far from becoming violent; and that's exactly what she needed. She couldn't afford to fight him. Just because he wasn't actually on military business didn't mean he didn't have skills with some form of weaponry and she certainly didn't.

It was then that Julianna followed his gaze to one of the monitors to notice he was looking at the pregnant janitor cleaning a window. It clicked. The janitor was a male. This female swapped with him, impersonating a janitor, and was working in tandem with this man before her. But what were they up to? Whatever it was, they wanted to be discreet about it just as much as she did. It was to her advantage to keep this to herself for now.



Posts

: 22


Join date

: 2017-10-10


Age

: 26

Profile
Health:


(8/10)


Level: 1
Faction: Free Agent


The member 'Julianna C. Montegrow' has done the following action : Dices roll


---
'Percentile' : 37
Biran Rune Everard, Mighty Ironside, Leader of Untamed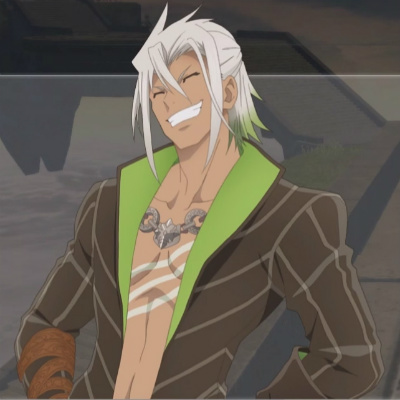 Biran is finally exiting the war room, heading down to his room. As shown on the map in the spoiler below.
Soori and Fairfax are meeting up with Jasmine. Interaction between them will be done on her post.
Spoiler:
Each floor is set up like a square with rooms one either side. Staircases are located at upper left and lower right hand corners of the building. An elevator is also located next to the upper left hand staircase. Basic outline but it should work. Map will be updated as needed.
Now really was not the time for Siresh to start being...Siresh. There was no way he went to India and studied that thing. Nor did he have a 'resume' of sleeping partners. Hell, he couldn't even stand being in the same room as her when she changed. And if he was stuck in the same room, he would only go so far before he backed off. She wasn't exactly sure what his issue was, but it was something. Though, that wasn't the issue right now. Right now, Jasmine was pressing against the glass on the window just a bit too hard while listening to him play this sick flirting game. Bring her back to his apartment? The hell he ain't. Jasmine did not want to get stuck listening to that all night after they got out of this situation. Oh if she could give him a piece of her mind right now...

"He's a big fucking ass tonight, Fairfax. I'm sure he's on his fucking man period or something if he thinks he can say what he did to me."

The words fell onto deaf hears as Jasmine was listening very intently on what the girl had to say next. Not that she was against Siresh sleeping with a woman. He could go and lay with anyone he wanted. Would more than likely get him out of her hair for a good few hours. The issue she had was he was going to do it in her bed that she paid good money for. And if she hasn't been able to break it in yet, then he sure as shit was not allowed to do that. So, as she listened, the two in question came right up to her and spoke. Soori, the female, had even gone as far as to smack her on her butt. This in turn had set her over the edge. Jasmine had managed to break the window after all.

Turning around, she faced the two who were responsible for this. Thankfully, her mouth did not start yelling at them as she would have if it was Siresh. In fact, she had thought it was him in the first place so when it proved to be not so, the shock was honest upon her face. "Oh...I..." Jasmine glanced at the window. Fuck. Now she was going to get caught."I'm sorry, Ma'am. I'll go fix this right away." Soori held up her hand. "And let a pregnant woman handle installing a window? I think not. I'll make Fairfax here go and get it. And set it up. It was my mistake. You were out of the zone." Soori tilted her head a moment before speaking. "How far along are you? You don't seem to be showing much."

Jasmine forced a bashful look as she glanced away. "Oh...you know....five months. My mother hardly had a bump her entire pregnancy and she had twins." A long moment of silence had passed before Soori spoke again. "Talos bless you." She turned to Fairfax and moved him along. "You know one day, I want that to happen to me. To not look pregnant when I'm pregnant. It would just get in the way of everything, you know?"

Eventually their voices died down as they continued to the lower floors. A large sigh of relief came from the half angel. She thought for sure that this was going to be the end. That she was going to have to jump out the broken window and make a big escape. By whatever good graces, it didn't happen. So that meant her end of the mission was still going strong. Hiding in plain sight was a go. So now she just needed to go after Biran and get that damn riffle and call it a night before thief girl sitting in with Siresh followed him home and her bed was trashed.

Jasmine rounded the corner cautiously. Peeking around with her mirror, she caught sight of Biran leaving the war room. He did not have the gun on him. Fuck. That meant he was going to go get the gun. And if he went and got it, it was going to be that much harder. But there was nothing she could do about that now. He would at least now lead her to the gun and when she had the opening, she could snag it and get the hell out of there. But for now, she watched as he entered his room. She would give him some time before going after him if he did not emerge on his own. And with this broken window, the other two were not coming back for a good while. Where they were going to get a store to be open at this hour was beyond her. But not her problem.



Posts

: 26


Join date

: 2017-10-15

Profile
Health:


(10/10)


Level: 0
Faction: Free Agent


Page 2 of 7 •
1, 2, 3, 4, 5, 6, 7
---
Permissions in this forum:
You
cannot
reply to topics in this forum