Page 3 of 7 •
1, 2, 3, 4, 5, 6, 7
The member 'Jasmine Ward' has done the following action : Dices roll


---
'Percentile' : 67
Siresh actually had to count to ten in his head and look away from this girl. What the fuck? What was wrong with her? She hadn't even said anything out of turn or as forward as he had, but seriously? She wasn't weirded out enough to leave. His eyes averted down a bit and then they trailed back up and to the door where his eyes would then narrow. Right. If she didn't belong here, she couldn't leave since those men were posted outside the door. He'd sort of scoff to himself and take his phone out of his pocket as well as his charger. "I'm sure we'd really hit it off...excuse me. The name's Andrew." He was about to lie about his last name too but then he remembered it was literally written on his chest. "Brozus. Andrew Brozus. It was my dad's name. Lame for such a special personality, right?" In a way it wasn't a lie. It was dear old dad's name. It just wasn't his own. At least he made an attempt to be polite. "Excuse me. I gotta charge my phone." And with that he connected the phone to the console he was looking for. He had to be really careful from here how he went about his business though.

Even if she wasn't one of Biran's folks, she was an intruder just like himself and Jasmine were. She would want to know what he's doing and she'd probably like to get in on it. Her intentions here to begin with were still very unknown, or even what she was capable of. But it was ok for now, Bronze was just keeping cool. He knew how to dance and if that's what kept her off his trail, he could dance all night. He'd sit with his backs to the camera's now, butt half on the console so that he could look comfortable while facing this mysterious woman. Also, it kept her nose out of his phone. From the connection, he could use it to upload a higher clearance to his credentials that were on the credit card he used to get in earlier. He'd be able to gain access to the command suite and beyond now. "You ever play Cat Castle? My god, it's fun. You just collect cat warriors and make them go on missions. Adorable." While the software was doing its work, Bronze would open up the game so that he could show her his collection of feline adventurers. "I mean, it's cool if you're into cats anyway." He'd shrug then, knowing not everyone's a cat person.

Getting the clearance was taking much too long. It felt painful at this point to be awkwardly hanging out with this woman. In this security room. With no one around but two drugged up men. This was like something from his odd wet dreams. Typically he could work with women, be friends with women, talk to them, even live with them. Sexuality and intimacy was the part that troubled him. Never got close enough to anyone for that. The one person he had a shot in hell with, he gave it up and made her cry. Letting down his college sweetheart like that was probably the hardest thing he ever had to think about doing. There were rougher times in his life, but he actually had to convince himself to make a choice and be a jerk. That was the hard thing about it. Everything else in his life sort of just happened before he had any control of it. So in a way, Bronze problem here was that he had too much control of this situation. Any social cue he gave her now was going to be judged and evaluated on a potential mating scale. At this point his only choice was to continue to be nice to her, or he'd let her down. Which wasn't the case, but Bronze was well passed overthinking this entire scenario and forgot to include basic logic that she could very well be against him. His control was probably more limited than he was figuring.




Posts

: 21


Join date

: 2017-10-15

Profile
Health:


(10/10)


Level: 0
Faction: Free Agent


The member 'Siresh Brozus' has done the following action : Dices roll


---
'Percentile' : 88
Suddenly, Julianna noticed a shift in this man. The previously confident, decisive, military man was now anxious and uncomfortable. Not only was she buying the time she needed, but it seemed as though something else was happening here too. There was a power shift. When she didn't react the way he had expected, it threw him off. She was in control. She smirked.

"Vivian. Vivian Dimoi," Julianna gave a slight curtsy. "It's a pleasure." Her eyes locked on his and she giggled. Her confidence in the situation was growing the more uncomfortable he appeared. "Yeah, nothing's worse than a low battery. Trust me, I know." She stepped up to him, leaning forward as he showed off his collection of felines. "Awww, so cute!" she squealed; making sure to keep it on the quieter end. "That's cute game to play while you're waiting to upload private Untamed info into your phone." Julianna then winked at him.

She turned her back to him, trusting, at this point, he was a bit too flustered to consider attacking her in the few seconds she allowed him. She walked three steps away before spinning on a dime. "So, is the janitor your girlfriend? Congrats on the baby, by the way." Her tone was clearly sarcastic on the last part. She saw right through the pregnancy facade as soon as she realized it was an imposter. "So what are you two after? I know you didn't fake an entry card simply to get into the Untamed Headquarter's security room just to charge your phone and play Cat Castle."

She braced herself for him to turn aggressive now that he knew that she knew. Her magic was now available again however and, if necessary, she could shift into the shadows to escape. Now there was nothing to lose.



Posts

: 22


Join date

: 2017-10-10


Age

: 26

Profile
Health:


(8/10)


Level: 1
Faction: Free Agent


The member 'Julianna C. Montegrow' has done the following action : Dices roll


---
'Percentile' : 23
Biran Rune Everard, Mighty Ironside, Leader of Untamed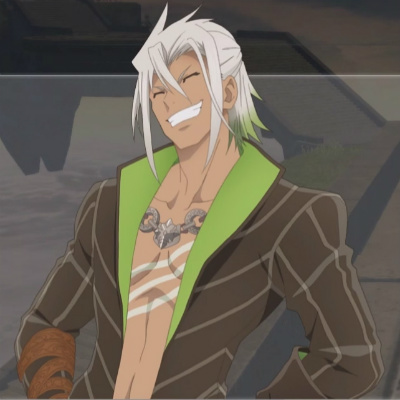 Biran noticed something around the corner. He pauses and looks down the hall he just walked. "Huh? Is someone there?" He goes to investigate it. Jasmine has time to run and hide since she did not hit the number.
Spoiler:
Jasmine had watched Biran walk down the hall, almost forgetting about the conversation going on on the other side of her ear piece. Or at least, until the girl's voice came up clear as day. It had taken her by complete surprise, that she broke the silence with a pffft. She had even gone as far to reply back to Bronze. "Cute. Showing your new hacker girlfriend how to shake down cats for money too? She's doing a better job at your job than you right now." And for a moment, though he couldn't see it, Jasmine was smirking head to toe. Finally, someone to put Bronze in his place. He was no match for this girl...though to be fair their paycheck kind of depended on it. It would be nice to be able to get that money from the Valentines. Before they died.

Though the girl had moved away slightly, Jasmine was focused more into the conversation at hand than watching Biran. Not that she wasn't, but she went back to straining her ears to listen. She assumed he was going to walk in his room and grab his gun. At least he was, until she made a louder response to the whole girlfriend to Siresh. "Why does everyone assume we're a thing?! The sudden louder noise had alerted Biran to her location. He was heading on down. Fuck. Okay. Time to make a run for it. Turning back down the hall she just walked, she sprinted to the other corner of the floor. Thank god for corners. Hopefully, this would be okay enough for her to hide on. If she went down another floor, she could get caught by someone. If she took the elevator also by the stairs, Biran would know for sure that someone was up here. To make maters worse, she had no access card to allow her into the rooms up on this floor. All she could do was to run around the floor and hope to not get caught by Biran. Or. jump out the broken window she made. Silver linings.

Moving to the other hall, Jasmine pressed her back and started to breathe as softly as she could. She needed to get her breathing under control before Biran came over and inspected the window that he did not know about. At the same time, she needed to get Bronze moving. There really was no time to have him sit around and play battle cats or whatever it was. Under her breath, she spoke to her teammate. "Look. The sooner you get your ass in gear, the sooner I can stop playing ring around the rosy with Ironside." Jasmine took a breath and held it. He was sure to find the broken window any second. She just needed to not get seen. All he had to do was to look around the corner the right way and she was a goner. Of course, she could always start inching her way to the fourth hall. At leas he wouldn't see her if she went there. But she had to do it quietly.

In the mean time, Jasmine did her best to listen in on what Biran was doing. If he said anything or made another move, she would react. If Bronze radioed her back, that would be greatly appreciated.



Posts

: 26


Join date

: 2017-10-15

Profile
Health:


(10/10)


Level: 0
Faction: Free Agent


The member 'Jasmine Ward' has done the following action : Dices roll


---
'Percentile' : 93
Siresh felt his face drop like it was a crash landing of an airplane. This Vivian knew exactly what was going on here, felt him and Jasmine out entirely. No, impossible. She had to of had some kind of inside source. The cat was out of the bag. But this was not the end. "I don't care what you're doing here. But I'll keep my mouth shut if you keep yours the same. I'll see you later, Vanessa." He'd purposely use the wrong name to let her know that he knew it didn't even matter. He knew her game and he was not about to be phased by it. Without confirming or denying any other assumptions, he would be off and out of the room with all of his belongings and shut the door behind him so that the guards would not get a glimpse of the inside.

He had to get his ass upstairs to meet up with Jasmine. He had pretty much been ignoring her screeching over the comms for awhile now, but he'd finally get back to her once the coast was clear. "Yeah yeah, I hear you. I'm coming. That's what got you pregnant in the first place, you should be more careful on what you wish for." He'd huff then. Bronze would see Fairfax and Soori coming down the stairs now. Both of them standing there in the flesh, he didn't quite know how he should react. So he didn't really, he'd just dip his head and grunt a quick "Evenin" to them both and to which they would return it. He'd hear whispers behind him then, which made him a little uneasy but he'd then continue up the stairs. Upon opening walking up and turning the corner he'd run into Jasmine.

It didn't occur to him what she said over their communication devices until she actually locked eyes with her. Girlfriend hacker? That had to sink in for a moment. How would Jasmine know that Vivian could be a hacker? Bronze himself didn't even know that for sure. Sure, the chick made a comment about him uploading data, but its not like no one else in the world could define that. But it didn't matter right now. Jasmine also said she was playing hiding games with Biran so he was probably right around the corner. "Act natural, alright? Follow my lead if anyone asks." He already had a plan and an excuse for them being up here. She just had to relax now and let a man handle it~



Posts

: 21


Join date

: 2017-10-15

Profile
Health:


(10/10)


Level: 0
Faction: Free Agent


The member 'Siresh Brozus' has done the following action : Dices roll


---
'Percentile' : 47
Page 3 of 7 •
1, 2, 3, 4, 5, 6, 7
---
Permissions in this forum:
You
cannot
reply to topics in this forum