Page 4 of 7 •
1, 2, 3, 4, 5, 6, 7
That was not the response Julianna expected. She blinked twice as he walked past her toward the door. "It's been real, Aaron." She knew his name was fake just as he knew hers was. A hacker infiltrating a base would never tell a stranger thier real name. And while 'Andrew' might be unusual,  he wasn't stupid. She knew this. The military uniform he was wearing likely wasn't even his. He left, ensuring the guards outside the room wouldn't see here. Perhaps there was honor amongst thieves. She would remember this as her thoughts began to race. The chloroform would wear off in another five minutes or so. If there was anything else she wanted to do in the security room, she needed to do it fast.

Julianna turned back to the monitors; now watching 'Andrew' heading up the stairs and noticing the janitor evading Biran. Biran... could they really have the same target then? Could they both be after his gun; on the same night at the same time? It was unlikely to be sure. Unless... unless Julianna's employer perhaps knew the gun would be stolen soon and wished it for himself.

Leaving a monitor on Biran, Julianna began hacking into thier system with the other monitor. "The enemy of my enemy is my friend," she muttered. "Well... sometimes." As Biran began to approach thier position, Julianna hacked a printer in a room nearby. It started printing 30 copies of blank paper. The printer clicked as it started up and then proceeded to make a mechanical hum with interrupting clicks. "Printers are noisy, right? And who would be printing in a random room at this hour?" she told herself. "If this doesn't distract him, it's not the only thing I can try to do to help." Julianna watched the monitor for Biran's next move. "Make no mistake, I may help you guys get the gun and perhaps even get out. But by the end of the night, that gun will be mine."



Posts

: 22


Join date

: 2017-10-10


Age

: 26

Profile
Health:


(8/10)


Level: 1
Faction: Free Agent


The member 'Julianna C. Montegrow' has done the following action : Dices roll


---
'Percentile' : 31
Biran Rune Everard, Mighty Ironside, Leader of Untamed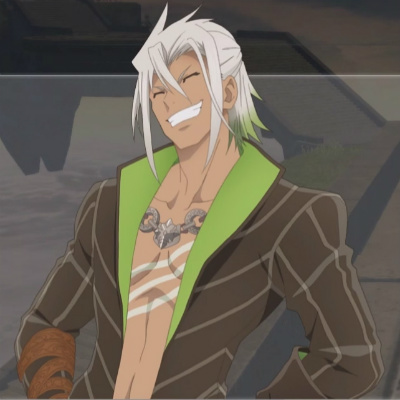 Biran was indeed put off by the printer that was set off in one of the rooms and moves to investigate there. The door shuts behind him.
Spoiler:
She had many things to say to this man right now. First and foremost, she was not actually pregnant. At all. Really. She was not. He knew that right? Right? He must of. After all, they lived together. When did she ever bring a boy over or go out with a guy and he didn't know about it? Truth is she hasn't gone on an actual date in like forever. A real one that was. She had been on plenty of fake dates. Hell....she had been on plenty of fake dates she could write a book about how to do well on your first date. Maybe it would sell millions and she could find Daniel that way. What a concept. But not something that she needed to go into right at this second. Not here. Not now.

Second off...No that didn't even matter. What mattered was the two of them now needed to get around Biran and figure out how to get his gun without him doing and flipping one royal rage at them. Whatever Siresh had planned, it had better of been good. Otherwise it was her ass that was more than likely on the line here. Though, what she didn't expect was a copier going off in another room. "Wow. Nice going, Bronze. That should give us enough time. to get to his room on the other side. Try and keep up, princess."

Jasmine smirked as she started heading the other way to Biran's room. The copier trick was only going to work for so long. Surely it was only going to make Biran angrier than whet he already was. But there wasn't time to talk about that right now. Every second counted. The two had reached the other all in record time and came up to the door. Now was the moment of truth. She waited for Bronze to give her the access key to Ironside's room. The riffle would surely be there if it wasn't on his person. "Alright, Bronze. Use your handy dandy cell phone and get me into the room. You stay out here and keep watch. Stall Biran as much as you can. And if you can't....well give me some kind of sign before you get me killed took, okay?"

She waited on Bronze to either allow her access to the room or to demand her stay out and deal with Ironside himself. She would wish him luck, but she was already wasting time as it was. The sooner she got in, the sooner she could get out. Once let in, Jasmine started poking her head around the place. "Now...if I was a prized stolen riffle...where would I be?"
Last edited by Jasmine Ward on Sat Oct 28, 2017 9:47 pm; edited 1 time in total



Posts

: 26


Join date

: 2017-10-15

Profile
Health:


(10/10)


Level: 0
Faction: Free Agent


The member 'Jasmine Ward' has done the following action : Dices roll


---
'Percentile' : 61
Bronze was sure that himself and Biran were going to meet face to face right then and there, but fate intervened. Or well, a copier did. By process of elimination using the time of night and the room the copier was at, Bronze knew that no one could possibly of been in there at this time to make copies. At least no one would be connected to it locally...

Maybe Jasmine was onto this 'hacker girlfriend' of his. No matter though, they had a task to perform. Reaching into his breast pocket he'd give her the credit card he embedded with the access credentials. After giving the woman the card, he'd actually lean down and brandish a soft kiss on her cheek. "Go buy yourself something nice, sweetheart. I'll be home when I'm finished working but don't stay up too late for me." This performance was for no one but whoever would be investigating the camera feed later tonight to figure out how they got so bamboozled. Just a man and his wife exchanging finances before parting one another for the rest of the evening.

Siresh would turn away then and utilize his phone. In a few short swipes and types, all camera's on this floor and the outside would no longer present any live feed to the system. Instead, it was a continuous loop of their current images, thus having a frozen appearance. It was a way to cover both their tracks as she would be going into Biran's room, somewhere she had no business being regardless of clearance or circumstance. Hopefully she would get out quick, time was ticking.



Posts

: 21


Join date

: 2017-10-15

Profile
Health:


(10/10)


Level: 0
Faction: Free Agent


The member 'Siresh Brozus' has done the following action : Dices roll


---
'Percentile' : 2
Julianna smirked as Biran took the bait. It worked. Not only that, but her new thieving friends were using the time wisely. 'Andrew' proceeded to kiss the janitor. "Girlfriend, as I suspected," she concluded. "Or he's just a flirt."

The camera feed seemed off to her trained eye. It took her a long moment to identify what seemed to be the issue. It was looping. 'Andrew' was holding his phone just previously. He had looped the feed. "Nicely played." This did, however, cut her visibility off. She was unable to help from the security room any further. "Where to go from here..." she thought aloud. One of the guards groaned as he began to stir. The chloroform was wearing off. Briskly, she switched the monitors to non-looping feeds; just to potentially give them extra time if it were even needed. She then stepped quietly back behind the two guards. They were both waking now; stretching and yawning while rubbing aching muscles.

Pulling her black hood up over her head, Julianna thought a moment. These guards were going to know something happened here. There weren't about to assume they just ended up napping on the job at the same time. They were going to alert the rest of the facility that intruders were in the security room; at least. However, if Julianna stuck around to prevent it, she'd have to keep the volume down or she'd be dealing with, not only two disoriented guards but the other two just outside as well. No chance they would keep fighting to a whisper against an intruder.

It was the second after the guard on the right began looking about the room and locked his eyes on her that an idea hit her. A moment late, she cringed. Better late than never. Internally she shrugged as she dashed between the two guards and slid under the desk pulling the power cord from the wall. The monitors went black and the computer's humming lowered to silence. From there, she swiped her leg, arching it through both rolling chairs, as the first guard to notice her was drawing his gun. Both rolling chairs clattered to the floor and his gun slid across the room. She quickly sprinted to the far side of the room once more. The guards outside surely heard that and were entering the room right... now. The door swung open as Julianna hit the light switch. The room was pitch dark except for the light shining in from the hallway. She pushed the door closed on the guards. It reopened just a moment later as the two disoriented guards were now standing up. Every second counted but she bought as much time as she was going to be able to.

Shifting into the surrounding shadows, Julianna floated up through the vents as she noticed the light switch flick on below her. The guards were talking amongst each other, but by the time anything useful might've been said, she was long gone. This form didn't last for a terrible amount of time. Therefore, she needed to find a place to shift back because she was sure she didn't want to shift back in a cramped ventilation system. She headed upstairs, toward the action, almost on instinct; cutting through rooms to get there. Up through a floor vent straight through a ceiling vent. Eventually, she found herself in a room that was dark on the top floor. Based on her mental map, she concluded she was in a room adjacent to the one that 'Andrew' and the janitor stationed outside of, and even further away from the hacked printer. As she shifted back, she kept silent and moved slowly. The lights were off so she assumed nobody was in the room. However, that didn't mean people might not be just outside and nearby.



Posts

: 22


Join date

: 2017-10-10


Age

: 26

Profile
Health:


(8/10)


Level: 1
Faction: Free Agent


The member 'Julianna C. Montegrow' has done the following action : Dices roll


---
'Percentile' : 97
Biran Rune Everard, Mighty Ironside, Leader of Untamed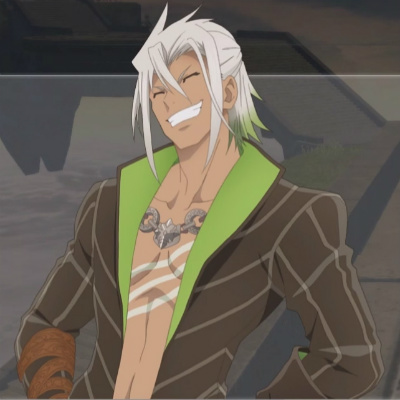 No one was accompanying the printer. Taking the time to investigate he'd realize the damned thing was printing out blank paper. Growling in agitation, Biran will unplug the printer and silence would fill the room. Then he'll exit the room and start in the direction of his own room, but then get a text. Swiftly, he turns and heads to the stairs, growling intensifies.
Spoiler:
Page 4 of 7 •
1, 2, 3, 4, 5, 6, 7
---
Permissions in this forum:
You
cannot
reply to topics in this forum