Page 6 of 7 •
1, 2, 3, 4, 5, 6, 7
The member 'Siresh Brozus' has done the following action : Dices roll


---
'Percentile' : 63
Biran Rune Everard, Mighty Ironside, Leader of Untamed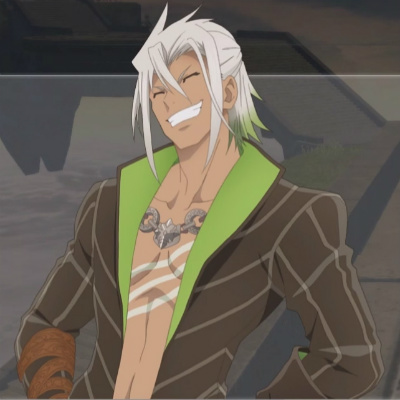 No, there was something wrong. Very wrong with this. Biran didn't recognize this man and he knew for a fact that the officers within his staff were very limited, and none of which came hailing from the US as he did. He'd know and pay special attention to them. Biran held up a finger to the officer which caused him to halt for that moment. Biran would take a gander at him, pacing circles around him like a predator. This man had resolve, as his face did not break. A damn shame a man of such courage was not on his team. There was real balls in coming around and pretending to be one of his soldiers, knocking out his men, compromising his security, and trying to waltz out of here to prove a point. Not today. This guy wasn't going to make it out of here.
The 6'5" brute known to many as Ironside was composed up until he looked a moment to the spy's nametape. No idiot would put their real name on the uniform, or it could of been stolen. But the name came in like a reminder that was akin to a punch in the face.
Brozus.
Biran would growl lowly and take the man by the neck and push him against the window, cracking it. The Brozus name was known well for many reasons in the US armed forces, all of them honorable until you got to this one.
Andrew Brozus, the a father of five young boys that were left behind when he was killed in action in the Army. Marcus Brozus, the eldest brother that was also killed in action in his service to the Army as well. Nathaniel Brozus, a colleague of Biran's in the Marine Corps, perished on a special operation to find and take custody of an elusive rat. Ronald Brozus was still currently serving in the Navy, tugging and chugging along as sailors did. Jesus Brozus, another colleague of Biran's in the Marines, he was lucky to make it out alive and go home after a horrific IED accident overseas. And then there was one. Siresh Brozus. Biran knows the whole story. Biran was an alley beside two out of this man's four older brothers, one of which was killed by this very monster.
Sharp claws would dig into the traitors neck. Biran eventually got so tired of looking at this sickening beast that he pounded him into the window to shatter it completely and then threw him out the window. Ironside had to take a moment, but Siresh would be joined very shortly.
__________
New Posting Order:
Julianna
Jasmine
Siresh
GM
It was the longest elevator ride of her life. It's amazing how time seems to slow when so much is on the line. As she lowered, she thought it very odd how the alarms hadn't sounded yet. There was no way that the security room didn't send word of intruders to the entire facility by now. They probably even got the security cameras to stop looping at this point for all she knew.

The elevator came to a stop. This, however, wasn't the ground floor. "Shit!" she mumbled just under her breath. Things just got more complicated as she heard one person's footsteps clank into the elevator. Moments later, it was drowned out by a blaring alarm accompanied by flashing red lights throughout the building. "Ah, there it is. Boy, they were slow on the trigger," she commented in a whisper to herself. Barely, Julianna managed to hear the person walk, with purpose, back out of the elevator, due to the alarm, before the doors slid shut. She took a deep breath in relief and slipped back down inside the elevator as the next stop was hers.

Pressing herself flat against the wall beside the sliding doors, they opened on the ground floor. She wanted to remain out of sight in case anyone planned to enter. She waited a moment. Nothing. She proceeded out of the elevator; glancing down both halls. They were clear, at least, for the moment. She was near the entrance. The next real challenge was getting past outside security. Julianna opened the door a crack and was surprised to notice a lack of guards. What she did hear shortly after, though, were multiple footsteps cascading down the stairwell not too far away. For some reason, some of the outside guards had come inside. She had no idea why but now was her chance.

She bolted for it. She would've shifted into the shadows except that it wasn't ready for another few minutes and she didn't have that kind of time. So, instead, it was a mad dash for the gate. To make matters worse, the lights were bright outside. It's like they turned them on to search for the intruders. She'd stand out like a sore thumb. However, she didn't feel she had much of a choice. Two-thirds into the yard and she heard a barking dog. "Shit! Forgot about the canines." It was then followed by the barking of a second dog and shouts from at least two guards a decent distance away. She couldn't afford to slow, she'd already been spotted once in the security room, and now, again, here. It was fine so far because no one had seen her face yet. There'd be no way to link her back to this. However, if she wasn't fast enough, they might trip her up and at least get a good sight of her if not capture her entirely. She wasn't ready for the prison life just because she wanted a meal to eat that she didn't feel indebted over.

She made it to the fence and began to climb it. As she lifted her right foot from the ground, a dog had caught up to her and bit down on her ankle. She had never realized just how much a dog's bite hurt until that moment. These canines weren't your friendly, casual pets. These were vicious, merciless, hunting machines prepared to rip flesh from bone without hesitation. After a moment of struggle, feeling blood trickle down from the wound, she managed to kick it in the snout with her left foot and proceed up the fence just before the second dog arrived. She flipped over, dropped, and ran. It was amazing how well she could run on an injured ankle on pure adrenaline.

Somehow, in all this chaos, she caught glimpse of the janitor impersonator who had the gun in her hands. She wasn't terribly far away. Julianna's thoughts were racing. Did she run up and swipe it from her? Hoping she was fast enough that the thief might not react? No. Chances were that woman was close to an equal match to her when it came to speed and reflexes. She had to have the element of surprise. And with two attack dogs and two guards shouting behind her, she had nothing of the sort.

Julianna kept running until she was a few houses away and was satisfied she had at least temporarily lost her pursuers. It was only a minute or so before she could once again shift into the shadows. She'd use that to sneak right up to this woman and then snatch the gun from her. Until then, having drawn so much attention, she had to stay low. She estimated that, within ten minutes, police cars would soon arrive to help search for the criminals. Julianna was hoping she could be long gone by then.



Posts

: 22


Join date

: 2017-10-10


Age

: 26

Profile
Health:


(8/10)


Level: 1
Faction: Free Agent


The member 'Julianna C. Montegrow' has done the following action : Dices roll


---
'Percentile' : 94
The heist had been more or less fool proof. The entry was golden, the disguise was on point, the execution was flawless, and the escape was that of picture perfect. If there was a prize for pulling this off, Jasmine would take it gladly. This must have been her most proudest moment in her criminal career. Just another step further to getting where she needed to be to get her brother back from the clutches of a monster. All she needed to do was walk way and all this mess would be behind her. However, like was never that easy. She was a fool to think it was.

As she began to start forward, she heard the unmistakable sound of someone being choked. The sound was coming from her ear. That meant Siresh was more than likely doing something. She didn't hear anything that would cause her alarm. Biran had given him an order and he was going to do it. No. Back it up a moment. Biran Ironside gave him an order. Something told her to look around back at the building. When she did, she both saw and heard Siresh being thrown out a window from the second story. She inwardly groaned. Why now of all times? Jasmine had just pulled off the heist of a life time and here he was, fucking it up. Oh how she hated this. "Dum jævla amerikaner..."

Jasmine groaned one more time and then waved the gun up over her head and shouted to the Untamed base. "Hey! Idioter! I have your gun!" Jasmine waved the gun in question up over her head so anyone could see it. So Ironside could see it. And it worked a whole hell of a lot better than she thought. In the imitate distance, dogs were snarling and headed her way. Well, she could give them credit for being on top of taking care of intruders...when they found out they had them. Couldn't say much about their lax of keeping them out. Well, next time was not going to go over as easy as this. Biran was not the type of person who looked like he would let things slide if you slighted him. Welp. Time to run.

Turning, the blonde started running into the city, planning to lose them as best as she could. If she reached the top of the roof tops and flew, she would have no troubles losing them. It was just a matter of where she could go and find the perfect platform to jump from. If she just took off flying from the street well they knew exactly what they were looking for. Better to lead them to a dead end. Plus, if there was someone there who could fly as well, she would be screwed. Fighting while flying was not one of her specialties. It just...was not going to end well, that was for sure.

So her blue eyes scanned buildings, looking for the best launching point. Upon seeing an easy climb, Jasmine took it. The building in question was nothing really. A simple four story apartment building with an easy to reach ladder on both sides. A small hop onto a dumpster, just as she saw Siresh do that one time they were running from the cops, the half angel grabbed onto the ladder and held on. The metal came down, only slowing her down slightly. No problem. Scrambling up to the top, the blonde glanced down, seeing if anyone was following her. Sure enough, the guards that were following her were just rounding the corner to her alley. Jasmine held the gun in her hand, keeping it off her shoulder for a better flying experience. Her blue eyes moved towards the hide out and paused there a moment. Part of her wanted to go back and see if Siresh managed to pull himself away. But, the other part knew that completing the mission they were on was rather important. To be honest, she was not in any position to help him. She did all she cold to help. At the moment, she didn't hear him screaming for help.

So she turned. It was time to get going. It was now or never. The mission came first. Then she'd go help him once she locked this up in a very safe spot.



Posts

: 26


Join date

: 2017-10-15

Profile
Health:


(10/10)


Level: 0
Faction: Free Agent


The member 'Jasmine Ward' has done the following action : Dices roll


---
'Percentile' : 69
Bronze thought he was home free. His job for the night was done and this would be it. There was no such thing as an early night's work. Not tonight anyway. He was careful all this time, knew exactly what to say in heated moments. He had all the answers. Bronze could of even slid by this sudden backlash if only Biran Ironside Everard was a man of words rather than immediate action. So much anger and raw power raged within one man, Siresh could even feel it but dare not speak as the presence became overwhelming. To be honest, it was the man's first encounter with a demon, so he wasn't entirely sure what to expect. To say the very least, he did not expect to be choke slammed into the window and then thrown out of it after being glared into.

And it took being thrown out of a second story window to finally figure it out. Why he was even down here to begin with. Siresh remembered now. Everard. He was a man on the special operations team that was tasked with finding and bringing a cyber terrorist to justice. Siresh's brother was on that same team and that mission ended in failure when that terrorist managed to escape after taking the life of Gunnery Sargent Nathaniel Brozus. Siresh simply couldn't move as he laid there in shock. This was it, his life was forfeit as karma came to bite him in the ass. Nathaniel's death was his fault, he will always take responsibility for that loss. But was Biran someone that was worthy of punishing him for it? Of course he was though. A young Sargent, second in command on the field for that assignment. He must of felt responsible for his superior. Siresh even recalled, it was after that assignment that Biran resigned and was honorably discharged. He should of put it all together.

In his time laying there, waiting for his time to come, Siresh heard the chase around him was commencing. He just hoped that Jasmine would make it out ok and not look back. If she did, it'd probably destroy him to some degree. What a bitch he must of looked like, just laying here and waiting for his executioner to walk him to death's door. He also hoped for her sake that she didn't attempt to stop this. Biran wouldn't hold back, he'd kill just about anyone in the state he must of been in right now. Siresh just closed his eyes and waited at this point. It was over for him as far as he knew right now. Of course, Biran wouldn't make it a quick and painless death either. Oh no. Biran was going to let him know exactly what was on his mind. How great Nathaniel was, how big a piece of shit Siresh was, what a traitor he was, how much potential he had, how much he deserved this. There was no way Siresh could prepare himself. Even just thinking about what he's done to his family was enough to have tears well up under his closed eyelids.



Posts

: 21


Join date

: 2017-10-15

Profile
Health:


(10/10)


Level: 0
Faction: Free Agent


Biran Rune Everard, Mighty Ironside, Leader of Untamed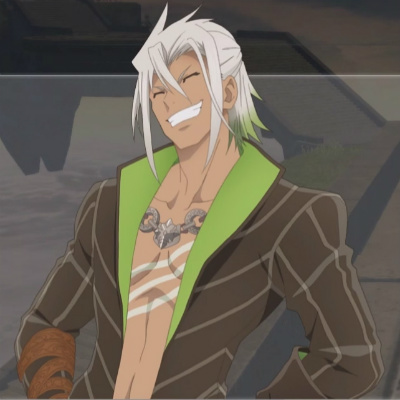 That animal was out in the fucking yard where he belonged. However, Biran was not done with him yet. Oh no. He was going to make this man suffer for the blood he spilled. Kinslayer was not giving this man the justice that he deserved. This being was lower than what ever Biran had been cast down into. A brother of five children, the youngest of all. A grieving mother who had already lost a husband and a son shortly after. This poor mother was then forced to swallow the news that yet another son had been killed. That was a lie. A disgusting lie that this filth constructed in order to turn to a life of crime. Though, at the time, Biran had admired the man. Fake your own death? Many people had done so. Many people in history even. It was admirable, though regrettable for the grieving mother who once sheltered five sons were now down to three. That poor woman. Biran's heart felt the pain that he could only imagine this woman going through. However, even then it would only get worse. Shortly after Siresh's death, he became a terrorist. His own brother sent after him. Biran was there every step of the way. Every. Step. Execpt one. That day, a mother lost her 3rd son, dwindling her last remaining children two two. It was that day Biran resigned out of shame for not assisting his superior.
However, today he was going to put an end to it. On this day, he was going to make this monster feel every pain he had ever caused to his family. It would be slow. And it would be long. The though of it alone brought a smirk to his face.
Biran took a mighty leap from the window to the ground before him. Like some kind of majestic lion after his wounded prey. He could hear the moaning coming from the monster on the ground. Good. But not good enough. Stepping up to him, Biran put a boot on his chest. Applying pressure, Biran twisted Siresh as if he was some sort of towel; digging him further into the glass he landed upon. "Why are you crying? I didn't know monsters like you felt emotions. I didn't know you were capable of such a feat. You learn something new everyday." Biran stomped on Siresh not once, not twice, but three times before he kicked the man over to lie upon his stomach. Kneeling down, Biran took a hold of the other man's hair and brought his face up. "Oh...just wait until I get done with you. You'll be begging for death. Trust me, Brozus. You'll be asking me to make it quick. But..." Biran's other hand grabbed onto the man's tiger tail, yanking it up to make it hurt. "You see, I've always wanted a tiger skin to go on my bedroom floor. I think your pelt would do nicely." Not that it worked like that, but regardless, it made a point.
Letting go of the tail, Biran balled his fist up and took a solid jab at the cat's face. Square in the face. In the distance, he could hear dogs barking. There was no point. Biran had already captured the intruder who dared defy him. Who dared enter his domain. He had no reason to move from his quarry. None at all.
"Hey! Idioter! I have your gun!""
Except for that.
Standing up, bringing Siresh with him, Biran looked out. His amber eyes were looking at a woman, clad in all black waving his gun around. The seconds ticked by as he watched the girl run off with his gun. Slowly, the pieces started to fall into place. Siresh was a distraction. A fucking damn good distraction. Whoever that woman was had gotten into his very room and stole the gun right from under his nose. He was enraged...yet somehow he was laughing. A big bellow of a laugh came from Biran as he dropped Siresh to the ground. Placing his boot on the left side of Siresh's face, he pushed the cat's right side into the ground covered in little shards of glass. Smirking, he looked down to Siresh. "I have to give it to you, Brozus. I was not expecting that one. You were after my gun this whole time!" He laughed again. Seriously, this heist was brilliant!
Picking his foot off the man's face, Biran began walking towards the direction the girl had run off to with his guards right after her. "Don't move, Brozus. I need to go catch your woman before I continue with you. Stay put." And with that, Biran leisurely went after Jasmine.
__________________
At this time, Biran is after both girls, though does not seem to be all too worried about catching you in a timely manner.


Jasmine has acquired the gun

Julianna is after the gun

Siresh will be leaving the thread as he has dropped to 0 HP

Unless GM sees fit, both Jasmine and Julianna need no other GM posts so you may make your getaways from here...or attempt to steal the gun and flee.

Julianna's magic was ready again. However, she didn't want to simply assume that the girl had stuck around in the same location with guards and dogs running in her general direction. Chances were, she'd split. If she had, and Julianna couldn't locate her, it wouldn't be wise to waste her ability when she might need it later to evade guards or the police. Therefore, she headed back over toward the facility.

As she caught glimpse of the facility again, she caught a blur of motion that she identified was the 'janitor'. Following her were guards not terribly far behind. Julianna kept to the shadows to keep from being spotted. Off to the right though, she noticed the broken window and 'Andrew' laying in the yard. The person she could only assume was Biran had beaten up badly. Biran proceeded to press 'Andrew's' face into the ground with his boot. Julianna cringed.

She was torn. She didn't know 'Andrew.' He got himself caught. Not her problem. But she was compelled to help. Afterall, he could've allowed her to be found in the Security Room upon his exit, but he had helped her. Should she choose to help him though, Jasmine would get away with the gun. She needed that. How could she abandon her own teammate?! For some reason, this infuriated her. Why did she care? Was it because she could tell he would never let the same happen if the roles were reversed? It was after a long moment of mental deliberation before she noticed Biran had left him to follow after the girl with the gun. That was enough to help her decide to leave him. Afterall, she couldn't be sure she could help him anyway. Chances were she would just get herself caught in the process. With a pang of regret, she glanced to the city. She could barely make out the girl running in the distance.

"Tonight's not over just yet. I believe you have something of mine," Jullianna muttered before shifting into the shadows and soaring through the darkness at double her normal running speed; steadily catching up. The darkness aided her. She was able to pass by the running guards unnoticed as she kept flat to the ground. Thier eyes were fixed on the gun as the girl took it up a ladder to the roof. The guards were now hot on her heels. Julianna slid up the street side of the building and met the girl on the roof. As she peered back to see if the guards were still behind her, Julianna transformed back into physical form right in front of her.

"I'm really sorry about this!" Julianna snatched the gun from her hands before sweeping a leg behind her's making her fall flat on her back. "I promise I'm actually a good person when you get to know me!" As Julianna heard the closest guard clank his way up the ladder, she proceeded to dash across this roof and leap to the next. "Now, to escape."

Finding a door leading to a lower level, she briskly tried it. It was locked. "Shit. Who locks a door to the roof?" Julianna had wasted precious seconds. She knew she had guards behind her. But attop that, she had a gut feeling she wasn't done with that girl just yet. What worried her was that her gut was telling her she had met her match with this one. It's what kept her moving at such a rapid pace.

The next roof was too far for her to jump. She knew this. She glanced down. A ladder. She began climbing down. "Thank goodness I'm good at long-distance running. I knew all that treadmill training would come in handy one day."



Posts

: 22


Join date

: 2017-10-10


Age

: 26

Profile
Health:


(8/10)


Level: 1
Faction: Free Agent


The member 'Julianna C. Montegrow' has done the following action : Dices roll


---
'Percentile' : 50
Page 6 of 7 •
1, 2, 3, 4, 5, 6, 7
---
Permissions in this forum:
You
cannot
reply to topics in this forum