Page 1 of 2 • 1, 2
Last edited by Game Master on Mon Oct 30, 2017 12:04 am; edited 10 times in total
A

ngels          

   Angels are the divine messengers of the Gods (Or just simply the God depending on the religion). By nature, they are of goodness and light, bestowing healing power as well as rightful smites upon wrong doers. However, not all are good. There are hundreds of Fallen Angels who have fallen off the righteous path or have had server tunnel vision, that the ends do not excuse the means. Since they are so pure, their purity can easily be tarnished by others if they do not know any better.

   While this is not true for all in this race, they do seem to be seen widely as the healer type of person. Most commonly, you will see an Angel in some kind of medical practice. Either for humanoids or animals. You can also find them in your local Police Department or, for those daring, some form of military service.

   Their wings normally come in shades from pure white to light grey with the exception of marked Fallen Angels cast out of the heavens. They roam the earth with black wings. Regardless if the person with angel blood if full or not, the ability to hide their wings is granted. While not in use, their feathery wings are hidden away. As if they were never there in the first place. When they are needed, the materialize there. As if they had been there this entire time. The older the angel, the better at keeping their clothing wing hole free.
Last edited by Game Master on Fri Oct 06, 2017 8:57 pm; edited 1 time in total
A

nimalians          

   Animalians are your average day Animal people. They come in a variety of different kinds and their true origins are questionable. Some say they were the products of wizards who wanted their familiars to speak, some can say that they are a freak accident long ago. Regardless on how they had managed to end up here on earth, they have come and ruled the world's internet...or at least Twin City's internet. Damn you Cats! Their morals are as different as night and day. You can see them easily as criminals or as law enforcers. Though, they do tend to get some predigest against them depending on the type of animal they are. You won't expect a Bunny Animalian to hold you at gun point and rob you, now would you?

   As stated earlier, they can fit into any role. Again, there are many issues with Animalians and everyone else. People tend to expect the cute and cuddly ones to be your friendly store clerk or veterinarian while the more dangerous and sly type of stigma animals are viewed more as criminals and thieves. It has come a long way since the dark ages where  you aren't ruled by what you look like, but rather what you can do. So yes, bunnies will rob you blind and foxes can be the sweetest people you know.

   Ears and tails are always a big indicator of an Animalian. Though, not every single one has both. Some have one or the other. And depending on the type of tail, those can easily be hidden. For example a cat tail. That can easily hid down your pants. A Squirrel? Yeah lets take you serious with your fluffy tail up your shirt. Regardless of whether or not you were born with both a tail and ears or not, all Animalians have the same common ability to transform into their designated animal at will.  Though, unlike werewolves, there is no harsh transformation during the full moon. So Wolf Animalians can rejoice in knowing they can enjoy the moon any time of the month.
Last edited by Game Master on Sat Oct 07, 2017 9:16 am; edited 1 time in total
D

emons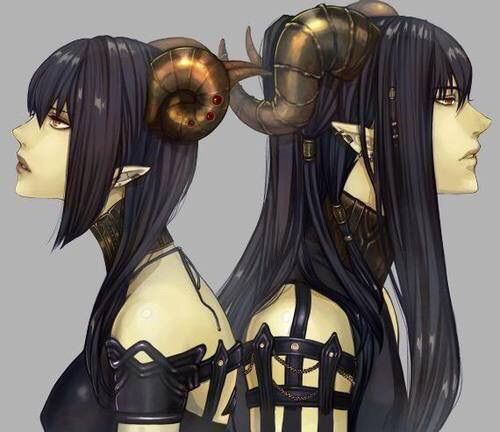 From the pits of the nine hells, Demons and their kind were born. Many say they are what hatred and anger does to a Fallen angel. Bringers of chaos, there are many different kinds of demons roaming this world. Shadow, Succubi, Balors, Ice Devils, Horned Devils...you name it. So many evil creatures come from this large group of people. However, just like any other race, there are many who choose to look to the righteous side of things. While this view is highly uncharacteristic for the stigma of Demons, that does not mean there are not good Demons.

   When someone hears demon on the news, they automatically think criminal or Mafia member. Both Valentines and Rossis are different branches of demons, which does not help that stigma of demons are bad people. However, there are still a few good demons out there. As in JT Valentine, one of the few TCPD members who are of demon blood. So, just because you are born into a race, that does not mean you are forced to become bad.

   Demons have many different kinds of abilities. Some use brute strength to get something done. Some transform from a demonic appearance to a human one. Some even use magic as a way of combat. Demons are too varied to make a list of the different kinds out there.
Last edited by Game Master on Sat Oct 07, 2017 5:32 pm; edited 1 time in total
E

lves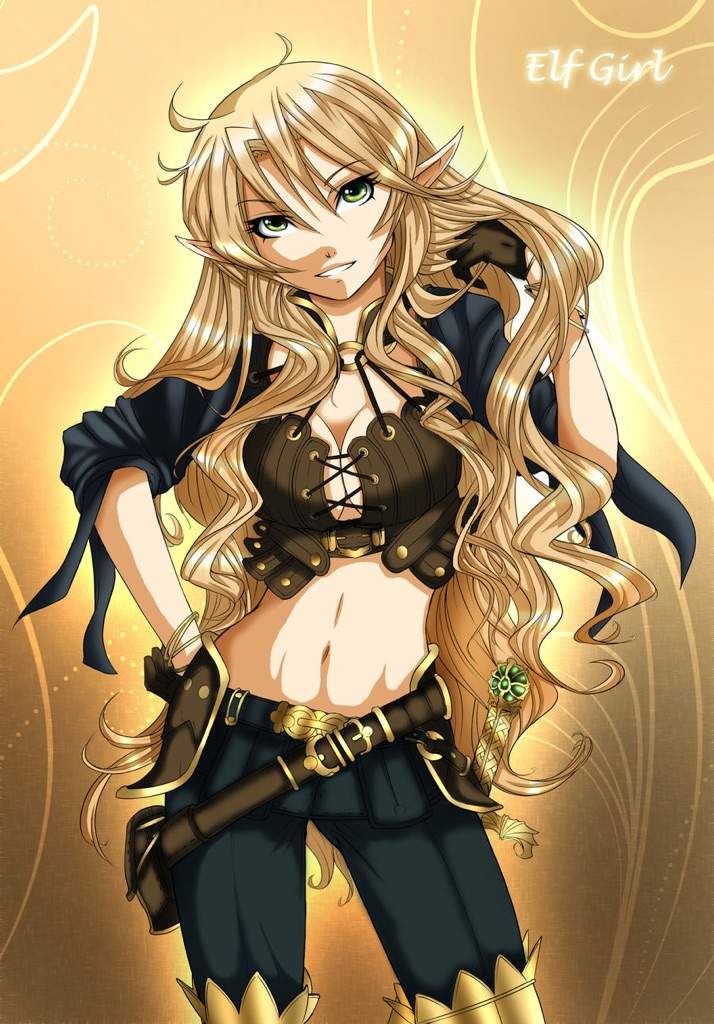 If you read a children's book, it would say that they are small and can easily build things. Why that might be true on some levels, the elves that roam the streets of Twin City range in different verities of heights. Though, what they do share in common are the lightness of their bodies. Strange, though they seem almost human like in physic. Then again, this is one of the few things that separate them from Humans. The origin of Elves can be credited to many different places, though many had homes in Britannia and the Germanic counties of the old world.

   Elves are very charismatic and are most commonly seen as the go-getters of business members all the way to political figures )Such as Mayor Strider). While they are painted in a good light, many have been known to be ruthless and cut throat.

   There are a few different "kinds" of Elves. You have your fair skinned High Elves, your rugged Wood Elves, and then the dark skinned with pale white hair Drows. All three tend to focus on different things. High Elves love order, Wood Elves enjoy hunting and outdoorsmanship, and Drow favor more the criminal mindset. While they do not hold much power of their own, Elves have an affiliation towards magic. Though, they are very good at most other things as well.
Last edited by Game Master on Sat Oct 07, 2017 8:11 pm; edited 1 time in total
H

umans          

   Humans have been around for ages. Their roots are as old as he dirt they walk on and can be found in every corner of this world. How they have managed to get to Twin City is a bit on the more questionable side. Some have managed to venture in all on their own without any help from a being on the inside. Those humans have a strong belief in magic and more than likely think Santa is still real. That or they have come across a supernatural being before and the scars have allowed them to see the cit for what it truly is. On the other spectrum, they could have been lured here through many different means. Most popular would be to be sold as food or as a slave. While the TCPD had outlawed them to be used as slaves, there is still a running argument that Vampires need them in order to survive. Regardless of how they have managed to get here, they are here...though they are few and far between.

   Their role in Twin City is that of a wild card. They are both good and bad. They have been used and they have had a peaceful time here. Each human's experience here is vastly different from the next. You honestly could point to a kind of job and have someone say any human could do it.

   There is nothing very special about humans other than they are the 'seed' to a few different races. Werewolves and Vampires alike have started human before they had been changed. They adapt quickly in any situation given, including magic if they were to pick it up. While they are seen as weak, they are the underdogs you didn't know you needed.
Last edited by Game Master on Sat Oct 07, 2017 8:37 pm; edited 1 time in total
O

rcs          

   Some say that these were once Elves made by man. Regardless on how they were brought into the world, they were here to stay. They once held war and death above everything else. If you could not fight, you might as well be dead. There was nothing more honorable than dying in battle, according to Orc lore. However, that is not the case now. With their brute of a face and build, they have been seen as nothing more than what they appear. It has only more recently been brought to everyone's attention that Orcs can be just as friendly as an Elf. A man named Drakglugshnagdahk Dahkgul-gro (Or Face for short) had taken to druidism and is one of the faces (no pun intended) for the large animal activists here in Twin City.

   Most Orcs can be found as bouncers, body guards, and even in the shadier parts of town as dealers for cars, weapons, and even bars. You will find a good handful in the Police Department as well. It is rare to see an Orc in a 'soft' job (Such as retail, teacher, pet store, or even doctor), though you can find them there. Strangely enough, there are a few hard rock/metal bands that have Orcs as lead singers. The biggest band name in town is called Jurog.

   Orcs are renowned for their feats of strength. Event the weakest ones tend to be above average compared to a human. Many are born with green or grey skin, though some have been known to have pale complexions as well. Both males and females have tusks growing from their inner jaw and out. Male tusks grew to large lengths. Some even as long as their heads.
Last edited by Game Master on Sun Oct 08, 2017 3:00 pm; edited 1 time in total
W

erewolves          

   Werewolves have been one of the more famous supernatural beings even in pop culture for humans for a long, long time. Originally, signs of them had popped up as early as the middle ages. Whether they were here longer or not is still a mystery as the older werewolves had died or been killed off in power struggles for dominance. The earliest human sign of werewolves happened in the area that is now known as Switzerland. Seen as monsters, people tend to fear them. Some people say the only thing worse than dying from a werewolf attack, is surviving and turning into one. At the birth of a werewolf (be they were legit born from the womb or freshly bitten and survived), they must be legally registered with town hall. This is to ensure if something goes wrong, the Police and figure out which wolf bit who.

   Werewolves have had mixed reviews when it comes to Twin City. For a long while, they were treated as lower class citizens. After the rebellion only fifty years ago, Werewolves have come a long way in the eyes of Twin City. Many Werewolves have taken jobs as a TCPD officer, Search and Rescue member, Firefighter, Paramedic, Lawyers, and even local business men and woman. Their Alpha Nature tends to keep them striving for bigger and better things while also getting validation for their work. However, there are, just like any other race, that have committed crimes. Though, strangely, not as many as one might think.

   Every Full Moon, the wolf must be released. It is an unpleasant experience and takes a few minutes to complete. This transformation happens once the sun fully sets and does not end until dawn the next day. In this form, they transform into their large wolf form, which is larger than a Dire Wolf. On any other day of the month, a werewolf may choose which form he or she wishes to prowl around in: The Wolf or the Wolfman. Any other day besides the Full Moon, a werewolf may choose when they transform and when they decide enough is enough. Though, just like the Full Moon transformation, it is still not a pleasant feat. Children born as a werewolf do not have their first turning until the age of 6. The reason behind this, many have speculated, was that it allowed the werewolf child to grow up through their infancy and younger childhood without any serious problems. After all, a new born trying to turn into a fuzzball might be cute in the end, but it might have serious health risk.
Last edited by Game Master on Mon Oct 09, 2017 10:20 am; edited 2 times in total
V

ampires          

   Records of Vampire like creatures can be traced as far back as Ancient Greece if not later. Though, in the 18th Century, there was a mass hysteria of vampires. Many people were wrongly accused of being one, though, for the real population of Vampires, it had sent them underground. The Royal line had been lost during all that chaos as well, through it is an untold secret that the Hearts might be of that old line that was scattered, but no one can know for sure. Seen as demon spawns, humans view them in the same light as Demons. Though many get a bad rap from that stigma, it is not too far off from the truth deep down.

   Vampires tend to place themselves in places of importance. Many are hundreds of years old and have a hard time adapting to more high tech jobs. They like more of the politics, acting, business, or any job that is seen more as an 'important' job. Though, strangely, you see a lot of vampires in businesses like strip clubs, gentleman's clubs, and even the underground Brothel that the Hearts are running. These kinds of establishments allow of easy access to their food source.

   Vampires are granted immortality and good looks at the cost of never stepping out into the sunlight and an unquenching thirst for blood. In today's world, the fear of sunlight has almost all but been eliminated. Thanks to advanced technology, a special sunblock has been made for Vampires that allow them to walk through the sunlight. It is not fool proof yet. Every six hours, you will need to reapply it. It is best paired with a parasol or something that helps shield the rays of the sun, though it is not needed. As for the blood thirst, while no one has been able to solve that problem, there is a special club in the Underground that allows "Free Feeding".
S

hadow

R

eapers          

   There is a myth as to how Shadow Reapers had come into existence. It states that when the light first touched the Earth, darkness needed a place to hide. Without hesitation, they had entered unknowing beings, bestowing upon them their ability to move shadows and darkness. And to even become that. However, that is just myth. If one actually looks into a Shadow Reaper's history, they had been born during the Great War with the Humans. A group of Humans had learned how to entrap Shadow Magic into them, giving the Humans the upper hand they needed. Eventually, Shadow Reapers also were turned on as their control of Shadows ultimately was a Supernatural ability. Shunned by both sides, they hid among the humans as best they could until Humanity spread their reach too far. During the influx of Humans about 100 years ago, many Shadow Reapers had made their way into Twin City, though they are still very much far and few between.

   Shadow Reapers are known far and wide for their reputation of being an ally to the Humans during the war. Though everyone knows they were also turned on, many applaud the humans for doing so. As a whole, most everyone sees them as back stabbers who cannot be trusted. Some even believe they are worse than humans. For this reason, gaining any job that does not involve stealing or killing has become hard for Shadow Reapers...which in turn only helps feed into the stigma. Your average day Shadow Reaper has more luck as either an assassin, a thief, or any occupation that requires stealth and deception.

   Shadow Reapers have a few interesting qualities to them. Right off the bat, they are born with either a black tattoo upon a random part of their body, or not. Those who are born with a black tattoo are known as "Reaper Kissed." It is not honestly a good thing. The tattoo is more of a scarring from the magic, leaked onto the body. It is easy for another being to know they are a Shadow Reaper this way. The ones born without any markings are what they call the "Shadow Kissed". The reason being when a Shadow Reaper uses magic with no tattoo scarring on their body, their eyes turn black, signalling using their magic. As for their magic, it is focused solely on Shadows and manipulations of them. Though, one interesting fact, even if they cannot preform the manipulation of different shadows, they can turn into Shadow themselves and hide. Many choose this form of travel when going long distances.
Credit: Julianna C. Montegrow
Page 1 of 2 • 1, 2
Similar topics
---
Permissions in this forum:
You
cannot
reply to topics in this forum