Page 5 of 7 •
1, 2, 3, 4, 5, 6, 7
The little kiss of affection for the sake of acting was lost on her. Snatching the card from him, She walked into the room and slammed the door a bit harder than she intended to. It caused her to take pause. She held her breath and waited. When she didn't hear anything coming towards Bronze, she started forward. As she started looking, Jasmine started stripping the clothes she put over her own and threw them about the room. Her fake pregnant belly was back to her normal slim self. If she had the gun, there was no way to hide that on her person. From here, she was going to have to make a break for it. More than likely out the window.

The room in question was very large. A study area, own persona bathroom, a small kitchen...it was like living in a studio apartment. Untamed's elite really had a comfy life style. It almost made her jealous of it all. But no mater. It was not important. She needed to find the gun and she needed to do it now. And so she began going through the place. It was lucky for her that this gun in question wasn't something that was locked up tight under a case or framed up on the wall with a pressure sensor. It was something Biran used everyday. That meant he didn't lock it up.That meant it was easy to get it.

Stepping into his office, the gun in question was right there, lying upon his large desk. A smirk formed upon her lips as she walked up to it. "Gotcha." She took one look around the area just to make sure there was nothing linking the gun to any kind of alarm. Finding nothing, Jasmine picked it up and took a good look at it. "This gun has been taken good care of, Bronze. I think the client will be happy to hear that. Means a better reward in the end." Jasmine took the gun and started moving to the door where Siresh was standing guard. Opening it up ever so slightly, she looked out towards him. "No Biran? Is that a good thing or a bad thing?" But she waved it off. Not important at this exact second. "You should get going. I'm going out the window. Start walking out, alright? Make sure I have a clear shot out, will you?"

Jasmine closed the door and headed to the windows. There were really about two she could jump out of. But both of them faced the same way: South towards the outer city. Opening up the curtains, Jasmine looked out and watched as a guard roamed the grounds. Okay, not too bad. But she would feel better if Siresh got out and made sure she had a clear shot out of here. It would put her at ease in two ways. One would be he himself was out of the building and had no problems. And the second he would be her eyes. But until then, she slung the gun over her shoulder and carefully started opening the window she wanted in question. When she got the okay, she was out.



Posts

: 26


Join date

: 2017-10-15

Profile
Health:


(10/10)


Level: 0
Faction: Free Agent


The member 'Jasmine Ward' has done the following action : Dices roll


---
'Percentile' : 50
Bronze waited for a lifetime to figure out if Biran was ever coming. The man shut the door to the copy room for what seemed like ages ago. Maybe he went downstairs as another distraction had presented itself? The hacker looked at the time now as Jasmine had acquired the package. "Coast is clear. All cameras outside are already shut down so you have a clear shot aside from the guards." Bronze would whisper to his mic as he now starts for the downstairs. "I'm moving to a safer position myself. I'll be able to blend in better from the common floor. I'll make more distractions from within so that you can get out without issue." He almost couldn't believe how easy this was. It was like stealing candy from a baby.

Bronze moved quickly and made his way down to the second floor that held the recreation and common areas for the underlings of Untamed. Of course at this time of night, no one was really around save for the night owls that were in the movie lounge, watching whatever old ass movie they could find for the shitty old tube tv that was in the room. The entire floor looked like all it's amenities and furniture were picked up piece by piece from Goodwill. Siresh could only imagine now what the rooms must of looked like on this budget. He wouldn't dally on it much longer though, as he walked into an empty game lounge and would peer out the window. He'd open it slightly and look down at the watches posted outside, considering what his next move would be.

In the meantime, spitting on the guard below him seemed like a good way to at least distract that guy. It wasn't polite or even flashy, but at least it did something for the time being. The guard would react, angrily yelling at Bronze which alerted all guards in close proximity and distracted them as well from watching the skies. "Hey, apologies for that my man." And even the apology was met with just as much yelling and even a death threat. "Oh wow...I'm so scared. Hey, why don't you come up here and fight me then?" Bronze would purr in return. And that just might of worked as the guard then walked inside. A few scattered guards ran in with him to try and intervene on this potential altercation between 'brothers in arms.' Within moments that guy would probably be up here to tussle, which would surely cause enough of a ruckus from the inside.



Posts

: 21


Join date

: 2017-10-15

Profile
Health:


(10/10)


Level: 0
Faction: Free Agent


The member 'Siresh Brozus' has done the following action : Dices roll


---
'Percentile' : 70
Hearing footsteps fade into the distance beyond her door, Julianna peeked out. She caught just a glimpse of the other two. The janitor was no longer dressed as such. She was also wearing the gun. She was surprised, yet unsettled, that a full-building alarm wasn't sounding by now. Certainly, people were being informed of intruders by now.

All she had to do was get out of this facility and take it from them. This job was almost over, she thought, as the layout of the facility was being navigated in her mind. She was a tad frustrated with herself that she traveled up to the top floor instead of leaving. She just felt she couldn't trust the infiltrators to get the job done properly. So now, she was stuck finding a new, creative way down. The stairs were dangerous. 'Andrew' could blend in. However, for Julianna, that wasn't an option. But there was an elevator. She wasted no more time.

Calling the elevator didn't take long as it was already on her floor and empty. She got lucky. Taking a deep breath, she entered and hit the ground floor; then glanced up and pulled the ceiling access hatch open. She would ride on the roof of the elevator with the hatch closed; listening intently just in case anyone tried entering below her.



Posts

: 22


Join date

: 2017-10-10


Age

: 26

Profile
Health:


(8/10)


Level: 1
Faction: Free Agent


The member 'Julianna C. Montegrow' has done the following action : Dices roll


---
'Percentile' : 51
Biran Rune Everard, Mighty Ironside, Leader of Untamed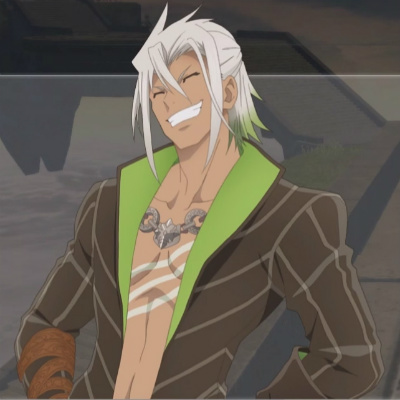 Biran was not happy. Upon entering the camera room, he was given the full story in one quick word: Intruders. The fuck guy? Was everyone just falling asleep on their god damn job? Biran slammed his fist down upon a button that turned on some kind of flashing red lights. In a growl, Biran spoke. "We're on lock down." Scanning the cameras, he saw something happening up in the rec room. Apparently tehre was sme kind of tusstle going down. Not on his watch. Not during a lock down. These fucking idiots. Snarling at the men in the room, he walked out. "I want the perimeter lights on. NOW!"
Stocking out of the room, he more or less bum rushed up those stairs and crashed the little fight that was happening. Grabbing one of the guards that were actually meant to be outside, Biran more or less threw him out the door. "We're on lock down. Get the
FUCK
to your post, guy." The guy and anyone who followed in after him scurried out the door. Everyone else in the room glanced at their leader, awaiting orders. "For the rest of you, secure ladder wells, comb the rooms. No one gets in or out. Go." Though, before Siresh could leave, Biran made eye contact with him. More importantly, his rank. His upper lip twitched slightly. "Sir. Go find Soori and Fairfax and tell them to get their asses upstairs. If you see Laney or Frader, tell them to sweep the grounds." His tone had changed for this particular set of orders.
And unless Siresh fucked this up, Biran left to go back upstairs to the upper floor.
Spoiler:
[/quote]
Just as he said, the guards outside were looking somewhere else. Perfect. This was exactly what she was hopping for. If it wasn't now, it was going to be never. As the guards look their leave, Jasmine opened up the window all the way and slipped out. She put both her hands on the window ledge and lowered herself down. Glancing behind her, Jasmine saw no one looking at her so brought her wings out. With a quick motion down, her wings propelled her up onto the roof top, where she had first entered. Her first instinct was to go and cover up her tracks on how she got in. However, a sound had stopped her: An alarm.

Pressing her finger to the ear piece, she listened. She had ignored the fighting between Bronze and whoever he was fighting. But this was serious. Even worse, it sounded like Ironside had entered into the frey as well. She kept quiet for far too long before she spoke. "Get out of there. Like now." That was all she would say as of now. She knew he wasn't going to reply to her, and she didn't expect him to risk that. For that matter, she needed to get going herself. Before someone started heading to the roof. "Alright. Ill see you at our rendezvous spot. Now it was time to go.

It was then the lights started to come on. Damn. She wasted too much time linger around. Her chances of getting detected was just that more likely. Bronze was able to take care of himself. After all, Biran was just a demon, right? Throw some holy water at that bitch and call it a day. Moving to the ledge she just came from, she face the direction she wanted to go and took off running. Taking in a deep breath, Jasmine made a leap off the ledge and used her wings to glide her down the rest of the way. She kept her eyes on the prose. Or rather, she avoided the lights as much as she could.

The touch down was smooth enough, though it still caused her to do a small hop skip and a jump. Checking on the gun, she moved it from her shoulder and examined it. She had landed outside of the gates, a good twenty feet from any guard. The gun was still intact without any damage. Honestly, she couldn't believe she had just taken it out from under Biran's very nose! Pride filled her as she kissed the gun. "Oh you are going to make me so happy...." She could already count all the zeros in that check now.



Posts

: 26


Join date

: 2017-10-15

Profile
Health:


(10/10)


Level: 0
Faction: Free Agent


The member 'Jasmine Ward' has done the following action : Dices roll


---
'Percentile' : 55
And the fight broke out between himself and a watch stander in the middle of the common floor. Perfect. Wasn't long after that an alarm started sounding, but that hardly mattered to the rage filled competitor Bronze was making real quick work out of. Within the next few moments though, here Biran Everard was, in the flesh himself. He pulled the watchstander off with ease and basically threw him out the door so that he could go back to work.

That only left himself with this strong brute of a man. Siresh and Biran locked eyes for a moment and he could only see the distaste in his eyes for the other's higher rank in previous service. Truth be told, that shouldn't matter here but it seemed to rattle Biran for whatever reason. That was a good sign though, at least it wasn't a look of trying to recognize him and failing at it and thus making the Untamed leader believe this intruder was indeed an intruder. He was doing his job very well at this point.

Biran gave him a respectful set of orders, unlike the ones he berated the other folks of his crew with. "Understood. I'll go on and look for them." Siresh would speak back respectfully as he rogered up to the task. It was time to find the quickest exit out of here, and maybe pass on the word as he walked along.



Posts

: 21


Join date

: 2017-10-15

Profile
Health:


(10/10)


Level: 0
Faction: Free Agent


Page 5 of 7 •
1, 2, 3, 4, 5, 6, 7
---
Permissions in this forum:
You
cannot
reply to topics in this forum